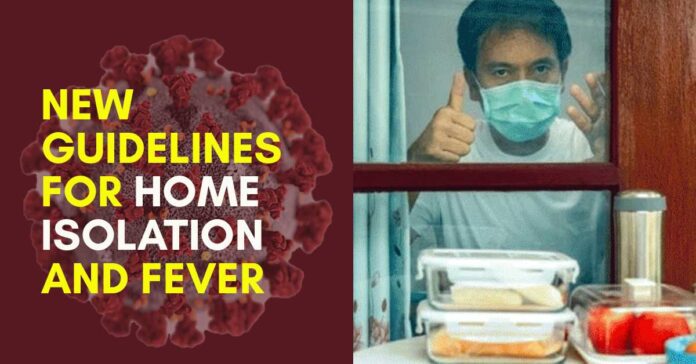 The Ministry of Health issued new guidelines for home isolation and fever management and use of Remdesivir.
The Ministry of Health recommends guidelines on home isolation of mild and Asymptomatic patients. Furthermore, it also says the treatment and drugs should be prescribed by the doctors.
Recommendations
The patients should be in touch with the physician treating them. Prompt report of the progress and deterioration of health must be given the treating doctor. Moreover, the patient should consult the physician regarding the usage of medicines for co-morbid illnesses.
Patients with fever, running nose and cough should gargle their mouth with warm water or take steam twice a day.
If the patient has high fever, then maximum dose of paracetamol (650mg four times) can be given. Immediately, they need to consult a doctor. If the doctor feels necessary, he can administer "Anti-steroid, anti inflammatory drugs to the patients.
If the fever persists beyond 5 days of illness, inhalers with spacer at a dose of 800mcg twice daily for 5-7 days can be given. And if the fever persists beyond 7 days, with all the symptoms then the patient should consult a doctor for treatment with low-dose oral steroids.
Use of Remdesivir
Only a medical professional should take the decision of administering Remdesivir. The injection should be given in an hospital setting only. No one should attempt to procure or administer Remdesivir at home.
Remdesivir is strongly recommended in case of falling oxygen saturation or shortness of breath. The patient should seek immediate advice of the doctor or physician treating him.