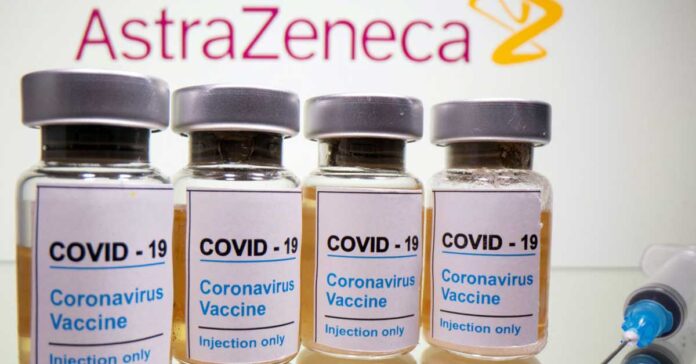 The government of India extended the COVID vaccine gap between the two doses of the Covishield vaccine from 6-8 weeks to 12-16 weeks. However, it is surprising to see contradictory statements about the gap of the Covishield vaccine in different news media.
NDTV writes, NTAGI Chair NK Arora said, the decision regarding the increase of the gap between two doses of Covishield was based on Scientific evidence and taken in a transparent manner.
Whereas, Aljazeera, a well known Arab based news media writes that the Indian government doubled the gap between the two doses of the Astra Zeneca COVID-19 vaccine without the agreement of the scientific group.
Aljazeera reports that three members of the advisory body have told the Reuters news agency and also said that the Ministry of Health announced the decision to change the gap from 6-8 weeks to 12-16 weeks on May 13, because the supplies of the shot were falling short of demand and infections were surging across the country.
ALSO READ: Panic Over Dose Interval of Covishield Vaccine Not Needed -Centre
However, NDTV writes that according to a tweet by the Union Health Ministry, there was no dissenting voice among the members of the National Technical Advisory Group on Immunization (NTAGI).
Aljazeera writes that the ministry's issued a statement that it had accepted the 12-16 weeks recommendation from NTAGI COVID working group. It is important to know that the group consisted of mainly government officials tasked with vaccine administration known as NEGVAC, whereas NDTV writes contrary to this.
NDTV writes saying that the health ministry added that the government has accepted this recommendation of the COVID-19 working group.
But according to Aljazeera, a member of the seven strong COVID working group, JP Muliyil, the body had not recommended 12-16 weeks. Ironically, NK Arora declined to comment to the news agency.
Whatever maybe the reasons, one thing is clear, that India has become a laughing stock throughout the world. Its policies and governance is not authentic as there is no clarity in their information.
The tragedy is that these things leave the common man confused. Ultimately, there is no transparency in any kind of information since few years.
ALSO READ: Novavax Vaccine: COVID-19 Shot About 90% Effective -Study