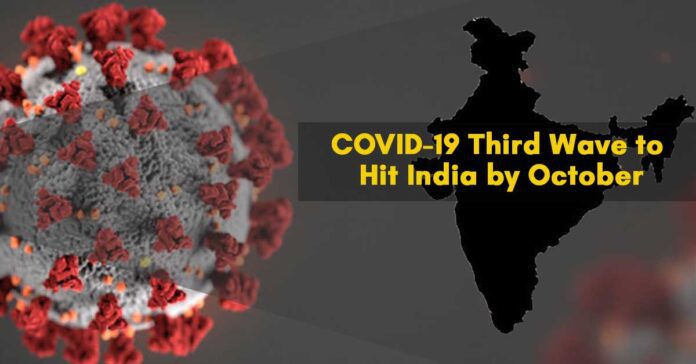 Around 40 medical experts from around the world participated in a survey by Reuters, the famous media web portal. The experts said that the covid-19 third wave in India would start by October. Furthermore, they feel that the next wave will not be as devastating as the second outbreak.
According to the medical experts in a poll conducted by Reuters news agency, third wave of covid-19 is likely to hit India by October. They also feel that the third wave will not be as severe as the second wave. Furthermore, the experts felt that this pandemic will remain a public health threat for at lease another year.
ALSO READ: How to Identify COVID19 Symptoms in Kids: What Parents should Know
Vaccinations a Must
This experts panel consisted of 40 healthcare specialist, doctors, scientist, virologists, epidemiologists and professors from around the world. The experts felt that only vaccinations can provide some protection from the pandemic.
More than 70 percent of the experts expressed the third wave will be much less and well controlled. Dr. Randeep Guleria, Director at the All India Institute of Medical Sciences(AIIMS) said "cases will be much less, as there would be some degree of natural immunity from the second wave".
It is important to note that India has fully vaccinated about five percent of its population so far. Hence, millions of people are vulnerable to infections and death.
The experts also felt that children and those under 18 years would be most at risk in a potential third wave.
Experts warn the situation could be very severe
Dr. Devi Shetty, a Cardiologist at Narayana Health said, "If children get infected in large numbers and we are not prepared, there is nothing you can do at the last minute. It will be a whole different problem as the country has very, very few pediatric intensive care unit beds, and that is going to be a disaster."
However, 14 experts felt that children were not at risk. Furthermore, the experts said that the future corona variants would not make existing vaccines ineffective. In addition to this, the experts expect the virus to remain as a public health threat in India for at least a year.
ALSO READ: COVID-19 Third Wave likely to affect Children severely, says Experts