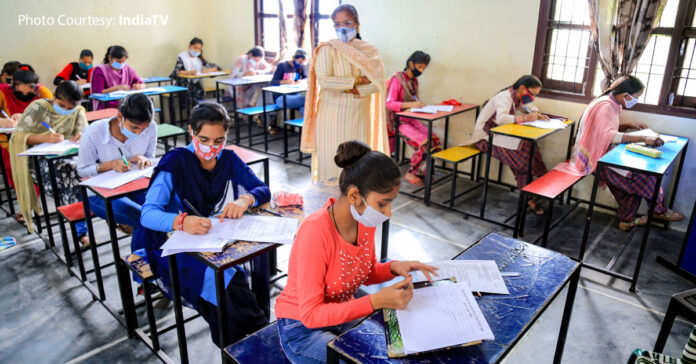 The Central Board of Secondary Education (CBSE) announced that it will conduct special board exams for classes 10 and 12 students.
This notification is for students who are unable to appear for the test due to international or nationals sports events and international Olympiads. This may coincide with one another.
A statement issued by the CBSE says "To promote the spirit of sports in the country and for facilitating the participation of students in international Olympiads, CBSE had decided that in case of the students appearing in the Board's Examination are participating in National / International sports events recognized by Sports Authority of India and International Olympiads, the examinations for such students will be conducted at a later stage by CBSE."
CBSE special board exams for 10-12 students
CBSE issued a set of rules that are to be followed by all the affiliated schools. The examinations for the year 2021-2022 will be conducted in offline mode and in two parts.
Rules for Term-I
No separate exam will be conducted for Term I for session 2021-2022.
The results of the students who were unable to take the term-I, their results will be decided on the basis of Term -II exam.
Rules for Term-II Examinations
Students participating in national, international sports events that are duly recognized by the Sports Authority of India, will have to submit the necessary documents.
Requests from candidates should reach the CBSE through schools only latest by November 25,2021.
The authenticity of these requests will be verified.
Students who are tested positive for COVID-19 during the exams, have to produce the test reports.
ALSO READ: CBSE class 10th and 12th exams cancelled