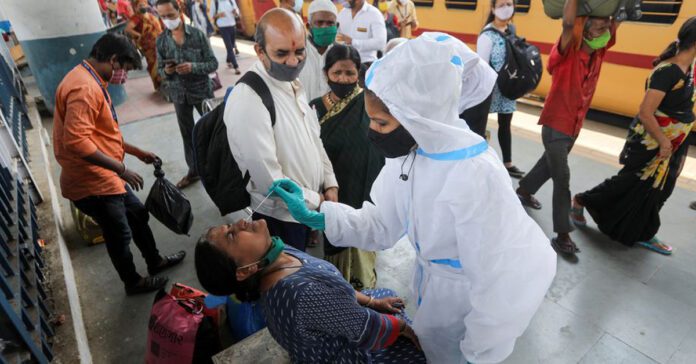 The Union Health Ministry confirmed 185 new Covid-19 cases in India in the last 24 hours on Thursday.
According to the data released today, the total number of active COVID-19 cases in India has dropped to 3,402. Yesterday, there were approximately 3,408 active cases registered.
According to the report, India recorded one Covid-related death, during the same time period, bringing the nationwide impact to 5,30,681.
The recovery of 190 Covid patients in the last 24 hours increased the total cases to 4,41,42,432
ALSO READ: How long can your vaccine protect you from COVID-19