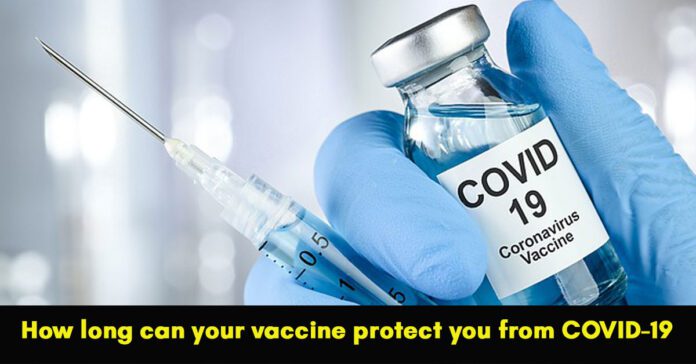 The coronavirus pandemic has hit mankind drastically. Apparently, it has left its scars behind for next 100 years or so. However, it is oblivious as to how long the vaccines protect COVID-19. There are some apprehensions that we may need many more such vaccines down the lane.
In fact more research has to be put in to bring in new vaccines to the emerging variants of the virus.
This invisible deadly virus has shaken the roots of the people. COVID-19 vaccines came to our rescue. We who are vaccinated feel that we are free from danger of corona virus. Those who are yet to be vaccinated, feel they must get vaccinated as soon as possible to fight against this virus.
In a study conducted by the Center for Disease Control and Prevention (CDC) on 4000 front line workers significant findings were made.
They found that the messenger RNA(mRNA) vaccines developed by Pfizer-Biotech and Modern prevented 80% of cases after the first dose. 90% cases after the second dose. This test was made after every week 13 weeks.
There is a dearth of tests being done in India. But, both the companies claim that their vaccines reduce the risk of transmission. Moreover, they also claim that their vaccines provide protection for at least six months.
Meanwhile, people are confused with so many new theories coming up everyday. Apparently, common man to scientists are baffled by the way vaccines work.
They have questions like if vaccines given for small pox, polio etc. last lifetime, why not the COVID-19 vaccines.
ALSO READ: Novavax Vaccine: COVID-19 Shot About 90% Effective -Study