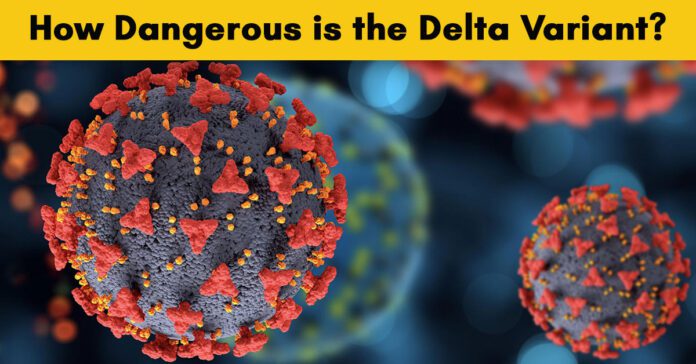 The fear of the latest Delta Plus variant is coming true. It has spread to about a dozen countries. Countries like India, US and the U.K have cases of this variant now.
Scientists are trying to figure out if it is highly transmissible and more dangerous. This variant is becoming the most dominant variant across the world. India has not yet recovered from the deadly second wave of COVID-19.
Delta Plus Variant
According to certain reports, Delta Plus is more infectious. Apparently, hospitalizations may be more than the previous waves. However, the existing vaccines are effective against the Delta and no the Delta Plus variant.
WHO urged the fully vaccinated people to wear masks, as they may not actually be fully protected .
The Delta Plus variant appeared in England after mid-March and by April 26, it was found in England. Immediately, the U.K government banned the international travel on June 4.
However, patients with no history of travel or contact with travelers got infected with Delta variant. In U.K it is said to circulate through community spread.
Variant of Concern
The variant is not a common one. But, it is perceived to be more transmissive, more resistant o antibodies or to cause more severe disease. Hence, it is called as a variant of concern.
Existing vaccines work against the original this variant abut are less effective, especially on people who have less immunity levels. It may effect people who may have not developed effective immune response after vaccination. Most of the present vaccines are only about 60% effective.
What precautions should we take?
Some researchers feel that the Delta Plus may mutate further and may weaken. Hence it may not be threat than the Delta Variant. Meanwhile, some of them feel that it is a Variant of Concern.
It is observed that the Delta Plus variant proved fatal on the people who were not fully vaccinated. Whereas fully vaccinated people did not die.
According to the studies, the antibodies in patients who are fully vaccinated can neutralize some the new variant as it did with the other variants.
ALSO READ: How long can your vaccine protect you from COVID-19