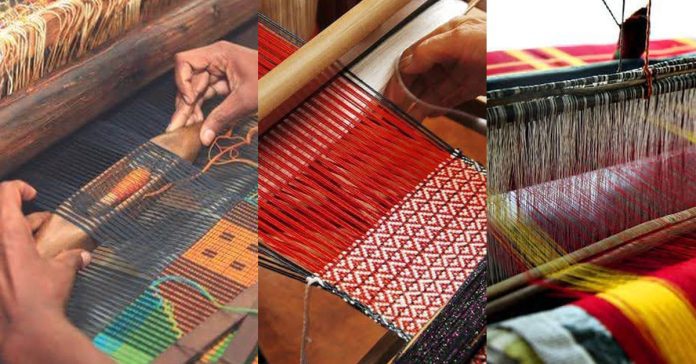 In 2015, The Government of India designated August 7 as the National Handloom Day. This day commemorates the launch of Swadeshi Movement in 1905.
We at Avaaz24 in this column shall see the historical significance of this National Handloom  day. Additionally, we shall have a look at our state Telangana's contribution to the Handloom industry.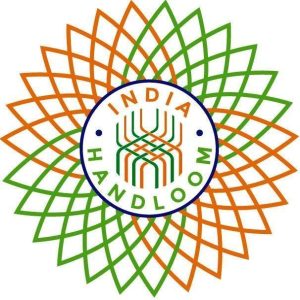 Swadeshi Movement- 1905
In July 1905, Lord Curzon announced Partition of Bengal. Following that on August 7th, 1905 Swadeshi Movement was launched from Town Hall Calcutta. To begin with, the movement proposed boycotting foreign products. It encouraged local hand made products.
Mahatma Gandhi immensely supported the movement. He encouraged local industries, especially handloom weavers. Bal Gangadhar Tilak used Ganesh Utsav to promote use of local hand made products.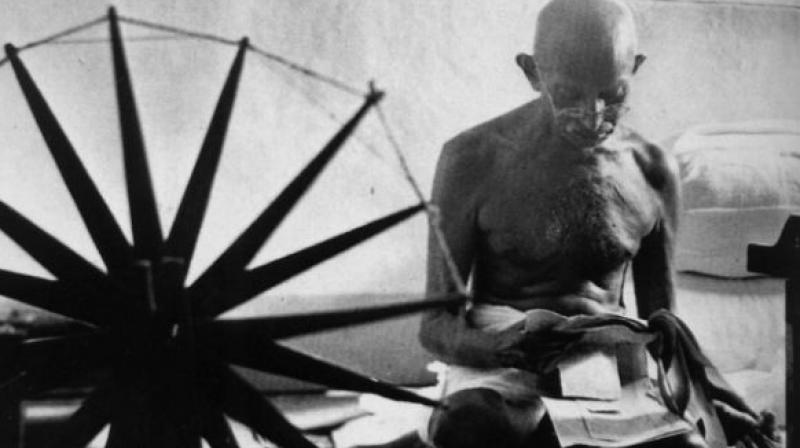 Further in 1918, Gandhi used Khadi as a key to his Swadeshi movement. He asked every Indian rich or poor to spin every day. He says promoting Khadi would create jobs. Homemade cloth would reduce expensive imports from Britain. Thus, India would come out from poverty.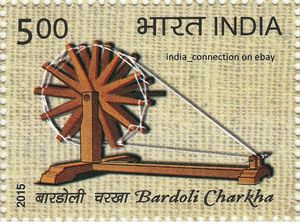 Handlooms- present day significance
Over last few years, our Prime Minister Shri Narendra Modi heavily promoted handlooms. He regularly wears hand woven Khadi. He gave the mantra "Khadi for nation, Khadi for fashion". With this ideology, he launched National Handlooms Day on Aug 7th. It not only promotes our rich handloom heritage but also celebrates Swadeshi Movement which promoted hand looms.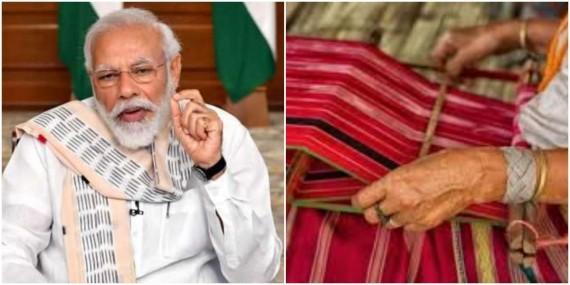 Handlooms of Telangana
Many of the handlooms from Telangana got Geographical Indication (GI) tag.
Pochampally Ikkat
These handlooms are from Bhoodan Pochampally, Yadadri Bhuvanagiri district. It is the first handloom of the state to get GI tag in 2005. The fabrics have traditional geometric patterns with Ikkat style of dyeing [tie and dye weave].
In 2021, United Nations World Tourism Organization [UNWTO] selected Pochampally as a best tourism village.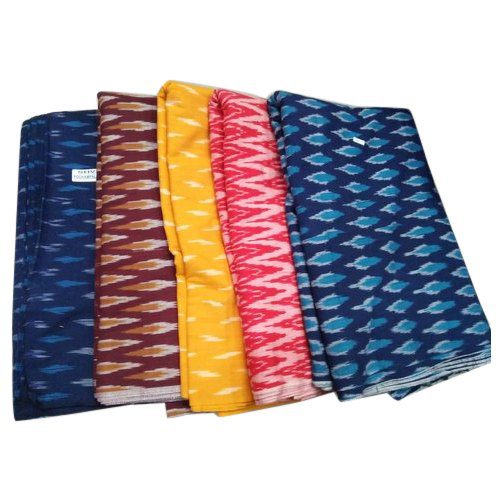 Gadwal Sarees
These hand woven sarees are from Jogulamba Gadwal district.  The cotton Gadwal sarees have silk zari. Interlocking weft technique is used to weave them. It is to be noted that, Gadwal Sarees are used for Tirupati Brahmotsava idols. They got GI tag in 2010.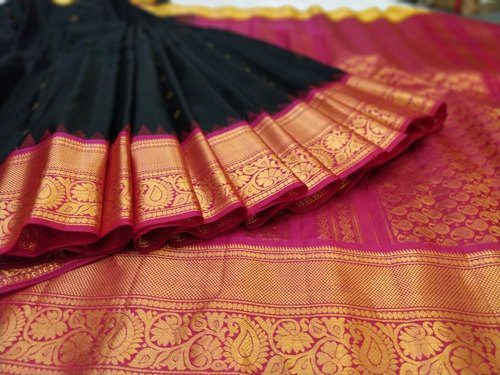 Siddipet Gollabhama
These are cotton sarees from Siddipet district. They are named Gollabhama because of the decorative motifs of Gollabhama. Occasionally, motifs of  Bathukamma and Kolatam are also used. Even, they got GI tag in 2012.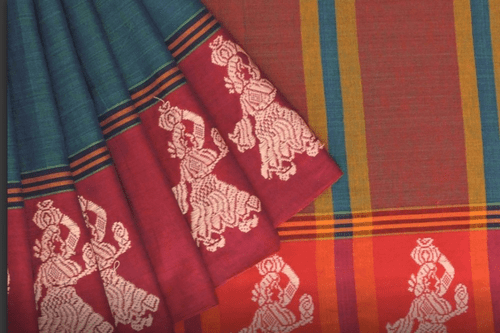 Narayanpet Handloom Sarees
These saris have checkered body and temple designs. These saree weavers came from Maharashtra to Narayanpet along with King Chattrapati Shivaji. Hence, the sarees have Maharashtrian influence. They got GI tag in 2013.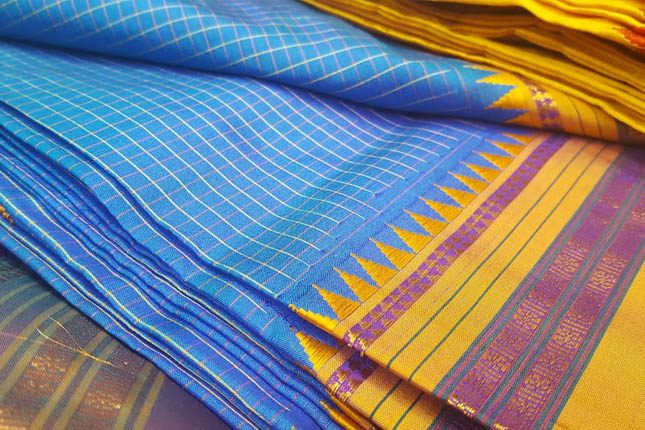 Telia Rumal
These are traditional handkerchiefs and scarves are from Puttapaka village, Nalgonda district. They got GI tag in 2015. These Rumals are made of Ikkat art using red, black and white colors. Castor oil is used in their dyeing process. [Telia~ oil & Rumal- Handkerchief]
Warangal Durries
These hand made cotton rugs are from Warangal. They use vegetable colors. Their processing needs flowing water. They also received GI tag in 2018.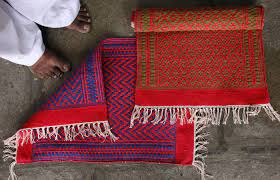 Banjara Needle Craft
This is a tribal embroidery from Banjaras. It is a unique handmade needle work.  Specifically beads, shells and mirrors are used.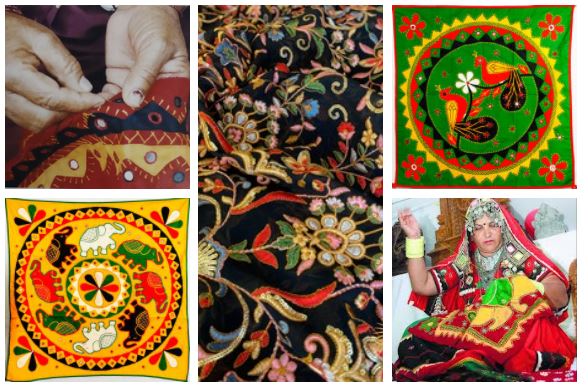 Let's Promote Handlooms
Today, there are 35.22 Lakh Handloom workers across the country. About 67% of Indian weavers earn less than 5000 rupees per month. Further, India spent over 110billion Rupees in 2021 to import textiles.
By purchasing handlooms, we can reduce the import burden. In short, promoting handlooms, Bharat becomes Atma Nirbhar.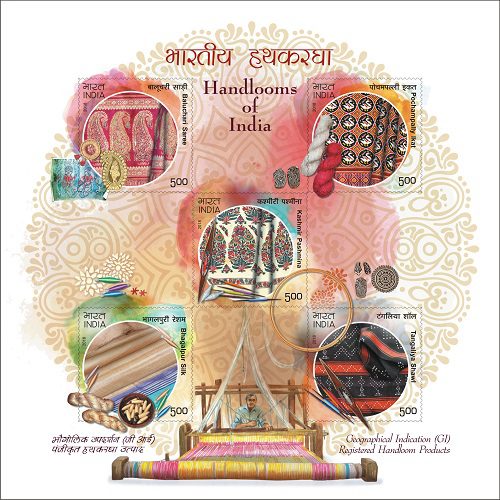 Let us support our local handlooms. We shall add handlooms in our wardrobe. We shall pledge to wear Handlooms at least once a week from now on.