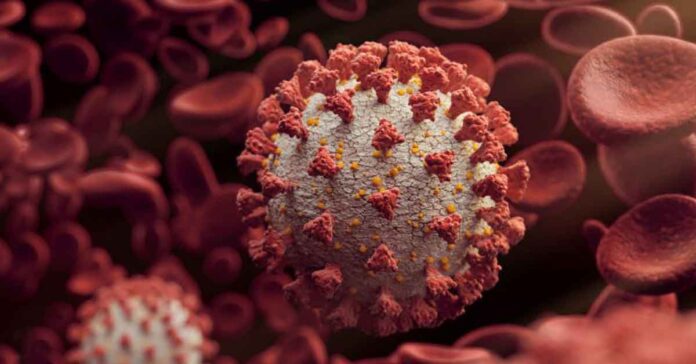 The new COVID sub-variant called 'Eris' is reportedly spreading in the UK, says UK Health Security Agency (UKHSA).
Eris is the unofficial nickname given to the most recent version of Omicron. It belongs to the recently seen recombinant XBB sub-lineage. Its official name is EG.5.1. Eris is now responsible for one in seven cases in the UK, according to the UK Health Security Agency (UKHSA).
According to news agency PTI, A new COVID variant, EG.5.1, which has descended from the rapidly spreading Omicron, has put health officers in the UK to alert. It was first flagged in the UK last month and is now spreading quickly in the country. 
EG.5.1 was first raised as a signal in monitoring on 3 July 2023 as part of horizon scanning due to increasing reports internationally, particularly in Asia.
According to UKHSA data, COVID cases increased to 5.4 per cent in the previous week, which itself saw a rise of 3.7 per cent. The Daily Mail report said that it will continue to pick up in the coming weeks as part of the virus's natural cycle.
New Covid variant Eris:
Now there's ANOTHER new Covid variant! Health chiefs claim Eris is starting to sweep UK amid spike in cases blamed on Barbenheimer and bad weather https://t.co/YThF2dGCMr pic.twitter.com/gNApqWN481

— Daily Mail U.K. (@DailyMailUK) August 3, 2023
ALSO READ: How long can your vaccine protect you from COVID-19