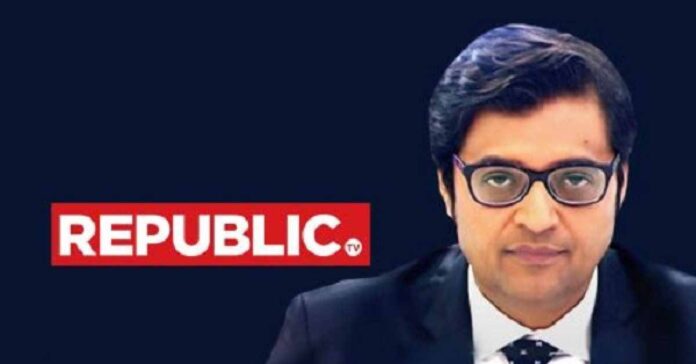 Iqbal Shaikh, the former Assistant Commissioner of Police wants the Republic Tv channel to be controlled from airing any material related to the case and Rs 5 lakh as damages.
Former Assistant Commissioner of Police,  Iqbal Shaikh has filed a civil case seeking to control Republic TV and its Editor-in-Chief Arnab Goswami from airing any material related to the Television Rating Points scam. The Mumbai Police have accused Republic TV, along with Box Cinema and Marathi channel Fakt Marathi, have been manipulating TRPs.
Shaikh has alleged that Republic TV and its Hindi news channel Republic Bharat have indulged in a "smear campaign" against the Mumbai Police. He said that the report published were defamatory and have resulted in sending negative vibes and mental agony in the minds of the people. He has also sought damages of 5 lakh. The plea was filed in the court through advocate Abha Singh.
The plea also claims that the defendant, can't discuss his own case when it is under investigation according to the law. Hence, they plead to the court that Arnab Goswami, cannot "be granted the liberty to discuss his own case and arbitrate it in his own TV channels by defaming Mumbai Police"
Shaikh alleged that Goswami has been conducting debates and airing stories on two of his channels as he is the owner of them and trying to influence the investigation. He has been crossing the limits and makes a big hue and cry over petty things and utters large sermons and is trying to create an impression about his own case as he is the Editor-in-Chief.
Shaikh also alleged that Republic TV was trying to bring down the investigation by launching a vilifying campaign against the Mumbai Police. He cited statements used by Goswami against the force's chief Param Bir Singh.
It also alleged that said that it is an "open contempt" to the Press Council of India guidelines, which state that the owner or management has to be distinct from the editor, whereas Goswami is the owner and director of the company that runs the news channels, its editor-in-chief and the main anchor of the debates.
The case will be taken up for hearing on October 21.
ALSO READ: SC Refuses To Entertain Republic's Plea, "Go To High Court Like Any Other Citizen"