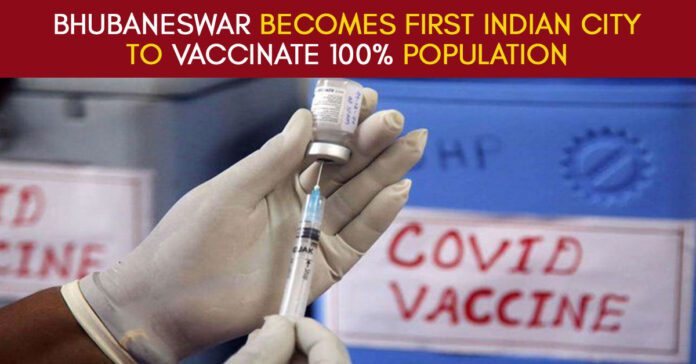 Bhubaneswar became the first city to achieve 100 percent COVID-19 vaccination. This was possible after a massive vaccination drive against COVID-19. The Zonal Deputy Commissioner of the Bhubaneswar Municipal Corporation (BMC), Anshuman Rath informed.
Anshuman Rath said, We had set a target to complete vaccination in a specific timeline. BMC has a record of around nine lakh people who are above 18 years of age in the city.
Which include around 31 thousand healthcare workers, 33 thousand front-line worker. 5 lakh 17 thousand people are in the age group of 18-44 years. 3 lakh 25 thousand people are above 45 years of age. We had set a benchmark for these categories to complete their vaccination in the specific timeline by July 31.
He added that even pregnant women got their first does at vaccination centers. However, the vaccination drive was possible with the support of the people and the micro-planning given by the people.
ALSO READ: Tughlaqabad: The Third City of Medieval Delhi [PHOTO STORY]