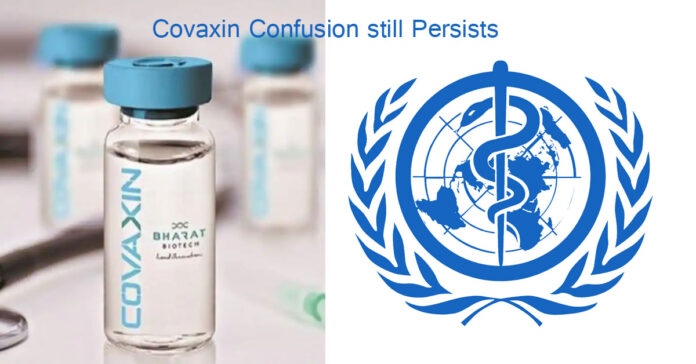 The COVID-19 vaccine Covaxin is still not approved by WHO. The confusion still persists.
However, The World Health Organization (WHO) recently issued a statement that a decision regarding the approval of the vaccine Covaxin will be given by October.
Bharat Biotech's COVID-19 vaccine, Covaxin is known as the emergency Use Listing (EUL) vaccine. Bharat Biotech submitted its expression of interest for the approval of vaccine, Covaxin to WHO on April 19.
According to a statement issued by WHO yesterday, the status of assessment of the vaccine is "ongoing".
Earlier, WHO started rolling data of the vaccine on July 6. Moreover, WHO uploaded a guidance document on its website yesterday. The title of the document is "Status of COVID-19 vaccines within WHO EUL/PQ evaluation process".
Meanwhile, Bharat Biotech submitted all the relevant data and has responded to any clarification sought by WHO in early July.
On the contrary, WHO informed that the submissions of products for pre-qualification or listing under the emergency procedure are confidential.
Furthermore, WHO informs that the result of the clearance of a product will be published once the product submitter for assessment meets the criteria for the listing.
According to WHO, the duration of the emergency is directly proportional to the quality of the data submitted by the vaccine manufacturer.
However, Bharat Biotech stated that, "We are diligently working with the WHO to obtain EUL at the earliest".