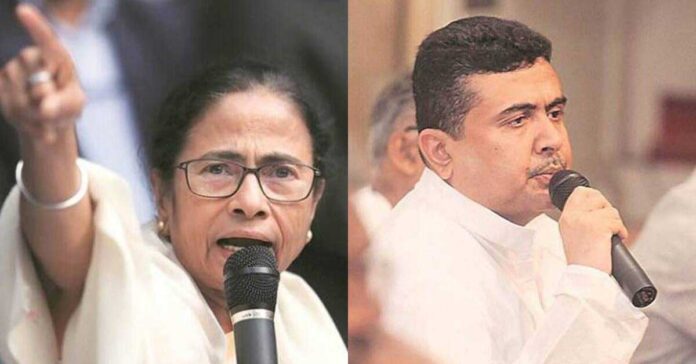 Trinamool Congress Supremo, Ms. Mamata Banerjee said, "how would it be if I stand from Nandigram? I was thinking, hence I'm saying it, It is my wish, It's a rural area, it is an area close to my heart. It is an area I love.
I may not be able to give much time here during the elections because I am fighting 294 seats. So, please handle this for me. And after elections, I will handle everything for you"
This announcement by Mamata cleared that she is not contesting from Bhawanipore of South Kolkata. She is an elected MLA from there.
Importance of Nandigram
Nandigram holds significance as it is the place where farmers' agitation against land acquisition took place in 2007. Importantly, this place brought Mamata Banerjee to power by ending a four-dace long rule of the communists.
How BJP sees this
Political rival BJP described this decision of Mamata as a 'desperate move'. Meanwhile, TMC claims it to be a master stroke by 'Didi'. Political analysts called this as a wise 'political calculation.
Outsider Politics
As always BJP called her an outsider contesting from Nandigram instead of Bhawanipore. This triggered the campaigns of Mamata Banerjee. She became vocal that only a Bengali can rule Bengal. She called BJP an outsider party. During her election campaigns she went on to say that BJP is not a Bengal party, it's a party from Gujarat.
Bhawanipore Constituency
It is said that in this constituency, 70% of the population is Non- Bengali. Most of them hail from Gujarathi and Marwari Community. Though she had won her MLA seat from there, now she spoke against them.
She gave BJP a jibe for their outsider politics. She was rhetoric against the 'outsiders'. Mamata had actually spoken against Non -Bengalis. Hence, she understood she could have cost her the elections.
some people say that she made her decision public to contest from Nandigram, as it was a 'call of conscience'
Diminishing popularity
Banerjee contested from Bhawanipore twice since 2011. She won the seat in an assembly by poll. Unfortunately, she won only 48%of the vote share, down from 77.46% in 2011.
Shockingly, she managed to retain her seat by a thin margin of around 3000 votes in 2019 elections. It was a warning for the chief Minister.
Stop Suvendu Adhikari
Though analysts have many calculations regarding her master stroke, she claims to contest from Nandigram just to stop Suvendhu Adhikari. She tells in the campaigns that she want to teach a lesson to the turncoat Trinamool Congress MLA from Nandigram.
Apparently, Suvendu Adhikari is promising BJP that his political fame would bring them at least 35 constituencies.
Now it is clear that by contesting from Nandigram Mamata Banerjee wants to stop Suvendu's political expansion.