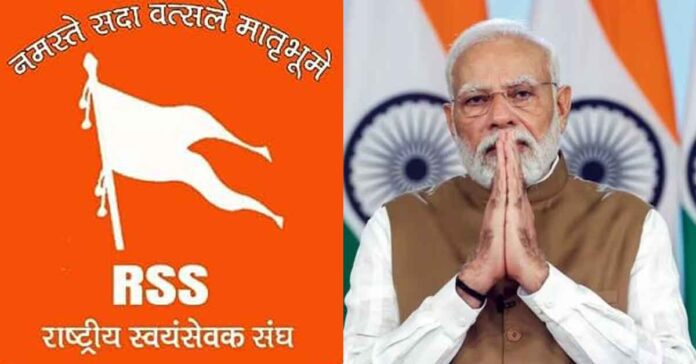 RSS wants to sack Modi, this is the talk among the right-wing sources. There seems to be a rift between RSS and BJP regarding the sacking of Modi.
Scams by Modi and the BJP government
According to right-wing sources, Modi's scandals and scams have disturbed the roots of the RSS ideology. The big scams – Rafael, SBI, and the PM CARES- have distorted Modi's name.
Even the people of India have understood the true colors of Modi, and the craze for him has decreased evidently in every survey. RSS has understood the role of BJP and Modi in spreading hatred and riots in the country. Also, an inside story is coming up that the world leaders are ready to corner Modi in different aspects.
There have been instances where world leaders have started ignoring PM Modi. The situation is turning from bad to worse as there are instances where few world leaders did not even shake hands with Modi because of his image.
CAG Report
As a result of all these, the RSS wants to give the responsibility of the PM to Nitin Gadkari after the 2024 elections. As soon as his name was mentioned, the CAG report was released that Nitin Gadkari was involved in a scam in the building of roads and expressways. It was a clear indication that the report was released to blame Gadkari for corruption. This report by CAG sent ripples among the leaders and the people.
Very soon, Modi and Gadkari came face to face in a meeting, where Gadkari did not even accept the greetings of PM Modi.
Modi sent CAG behind Nitin Gadkari to expose his scams in expressways.

In return, Gadkari didn't greet Modi during a public event.

Divided house of BJP. Gazab beizzati hai yaar..😂 pic.twitter.com/LXRcOGaamv

— Shantanu (@shaandelhite) August 23, 2023
There arose a big war between the RSS and the BJP where on one side, there was RSS, BJP, Nitin Gadkari, and Yogi, and on the other side, there was Modi, Amit Shah, Ambani, and Adani. We should wait and watch who will win the war in 2024.  
ALSO READ: Can politicians contest in 2 constituencies in Parliamentary or State Elections at the same time?