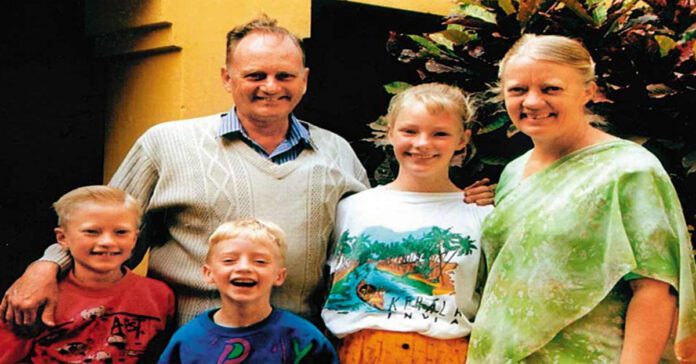 In 1999, Graham Staines',  the gruesome murder shook the entire country and the then Prime Minister Shri Atal Bihari Vajpayee said that 'our heads should hang in shame for such a ghastly crime'.
Those were the days when there was no internet. In 1965, a young Australian named Graham Staines had a close friendship with his pen pal Santanu Satpathy all the way in Baripada in Odisha. They had been pen pals since childhood. Graham had come to Baripada to visit his friend.
When Graham saw the plight of the Adivasis in Odisha, he felt very sad and decided to help them hence he never left. Graham Staines lived and worked with some of the poorest Adivasi communities in Odisha, for nearly 35 years.
Graham and his sons Phillip and Timothy were sleeping in their car, in front of a church in an old Willy's four-wheel drive. On the night of 22 January 1999, he was burnt alive along with his sons Philip and Timothy by right-wing activists, including Dara Singh who was a member of the Bajrang Dal.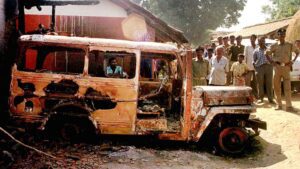 Graham Staines was a preacher. Graham was a Christian missionary and had spent all his time and life in India working with leprosy patients in Baripada. He not only learnt the local dialect, Odia but also fluent in Santhali. When Graham was burnt alive in the car along with his two sons, he was 58 years old, his son Philip was 10 and Timothy was nine years old.
The men who belonged to Bajrang Dal felt that he was converting Adivasis to Christianity. But the charge was not right. They were serving the adivasis and treating the lepers there.
This gruesome murders was committed by a mob which was led by Dara Singh, a member of the Bajrang Dal. Dara Singh was convicted of the crime and sentenced to death. His sentence was later commuted to life imprisonment.
For all the people who knew Graham personally, his death was more than a tragedy. It was a deep personal loss.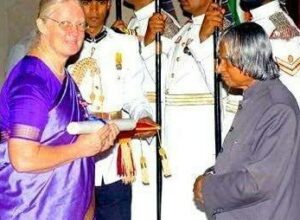 Gladys Staines continued to stay in Odisha with her daughter Esther. She served the lepers and the poor in Odisha . She stayed back in Odisha, even after her husband's death to complete his dream project. In 2005, she was awarded the Padma Shri by the President of India for her work with people suffering from leprosy.
ALSO READ: Bajrang Dal plans attack on Jagan's house in Hyderabad on TTD issue