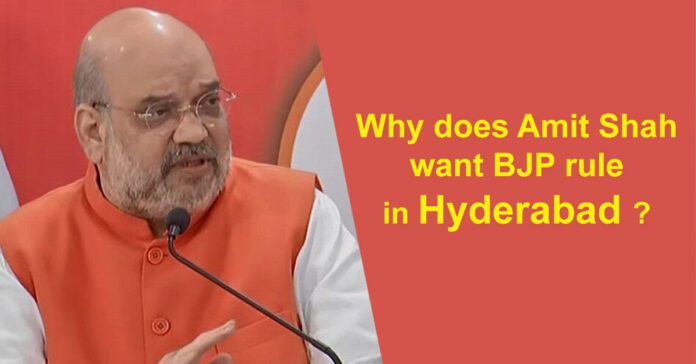 Amit Shah said that the BJP want to free Hyderabad from the Nawab Nizam Culture. He addressed the media amid his campaign for Greater Hyderabad Municipal Corporation (GHMC) elections.
Union Home Minister Amit Shah on Sunday, 29 November, said that the BJP wanted to free Hyderabad from the 'Nawab Nizam' culture.
Amit Shah, had conducted a roadshow and visited the Bhagyalakshmi temple adjacent to Charminar. He slammed both Telangana Rashtra Samithi (TRS) and Majlis-e-Ittehadul Muslimeen (MIM) for pursuing "family politics".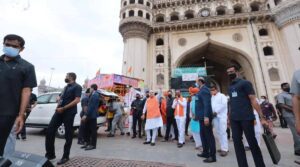 He questioned the people of Telangana if there was no one in this state as talented as the families ruling the state.
Shah said that the BJP desires to take Hyderabad from corruption to transparency and from appeasement to equal opportunities.
He reminded the people that it was because of Sardar Patel that Telangana, Marathwada, and Hyderabad became part of India. He also alleged that some people even tried to run a campaign to merge these with Pakistan.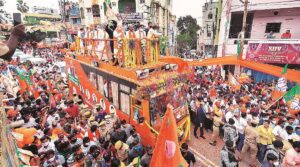 Amit shah was asked to comment on MIM chief Asaduddin Owaisi's allegation that the BJP was dividing people, he said that Owaisi should answer to the people as to who wanted to merge Telangana with Pakistan.
Amit Shah claimed that the main opposition in Telangana is as of now and expected that in the next Assembly elections the BJP would definitely form the government.
He said that KCR is running the government in such a way with all his policies, which are actually helping BJP to gain popularity.
ALSO READ: GHMC Elections 2020: To be held on December 1 through ballot boxes