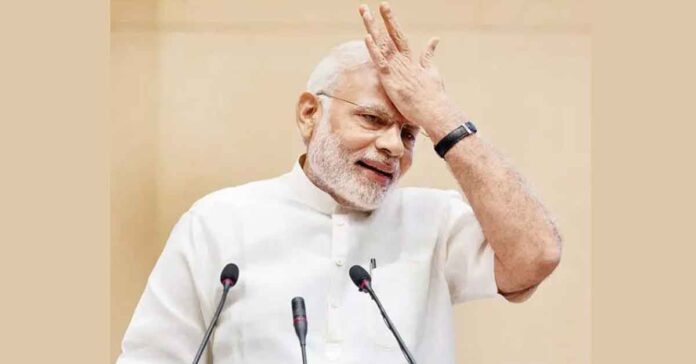 One Nation, One Election: Modi-led BJP government comes up with many surprises by starting campaigns with very catchy slogans. However, the success rate of all the campaigns is debatable.
They have now come up with a slogan, 'One Nation, One Election'. The BJP government at the center has constituted a committee headed by former President of India Ram Nath Kovind in order to find out the pros and cons of 'One Nation, One Election'.
This new development has come a day after the Parliamentary Affairs Minister Pralhad Joshi informed that a special session of Parliament is scheduled for five days between 18-22 September 2023 and is convened by the government of India.
Soon after the announcement was made memes started to flood the internet.
One Nation, One Cylinder pic.twitter.com/6TBeADbx4g

— Брат (@B5001001101) September 1, 2023
Real reason for One Nation One Election 😂😂👌🏼 pic.twitter.com/Tf9PxCZTTt

— Vijay Thottathil (@vijaythottathil) September 1, 2023
One nation, one election! #OneNationOneElection pic.twitter.com/lgUr3idvpN

— Satish Acharya (@satishacharya) June 21, 2019
One nation — one so many pic.twitter.com/yD0MmrkyI1

— Supriya Shrinate (@SupriyaShrinate) September 1, 2023
— Mr.Fixit (@yippeekiyay_dk) September 1, 2023
One Nation, No Onion. pic.twitter.com/oZ3VNp68pE

— Narundar (@NarundarM) September 1, 2023
Before,  'One Nation, One Election' pic.twitter.com/BxPPLn2J0q

— Narundar (@NarundarM) September 1, 2023
ALSO READ: Droupadi Murmu approves renaming of Nehru Memorial Museum as Prime Ministers' Museum