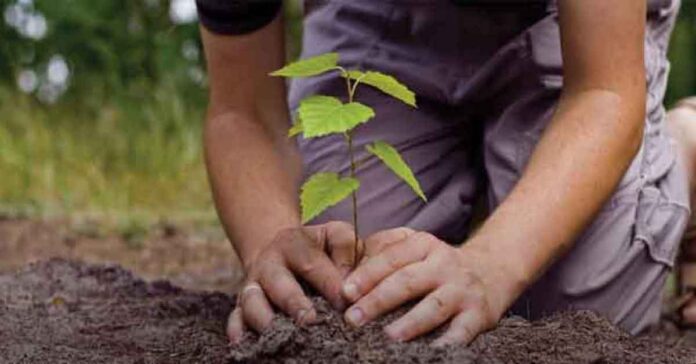 Telangana CM KCR will launch a one-crore sapling plantation drive at Manchirevula Tech Forest Park in Hyderabad, on August 26.
As a part of the Haritha Haram and Green India Challenge, a crore sapling planting program was taken up today by the state government.
Telangana government started the Haritha Haram program in 2015 to save biodiversity and increase green cover in the state.
According to Telangana Today, the State has planted more than 288 billion saplings at a cost of Rs.11,095 crore. This makes Haritha Haram the third-largest environmental conservation effort ever performed by humans to protect the environment. The supply to regional and climatic diversities. Due to the demand for various types of saplings, 14,864 nurseries have been established across the state.
In this program, it is proposed to plant and rejuvenate 230 crore saplings. In this Outside Forests areas nearly 130 crores (including 10.00 Cr. in HMDA and GHMC areas). 100 crores within Forest areas (20.00 Cr through plantations and 80.00) Cr through rejuvenation.
As per the Forest Survey of India, Hyderabad Haritha Haram has metamorphosed into a Green City of global recognition, boasting a 147 percent surge in green cover in the state.
A record 1 Cr. saplings will be planted across #Telangana on Saturday with CM Sri KCR to formally launch massive exercise at Manchirevulu Tech Forest Park, Rangareddy

To save biodiversity & increase green cover in State, #Telangana Govt. launched #HarithaHaram programme in 2015. pic.twitter.com/kphfuWlMhO

— Telangana Digital Media Wing (@DigitalMediaTS) August 25, 2023