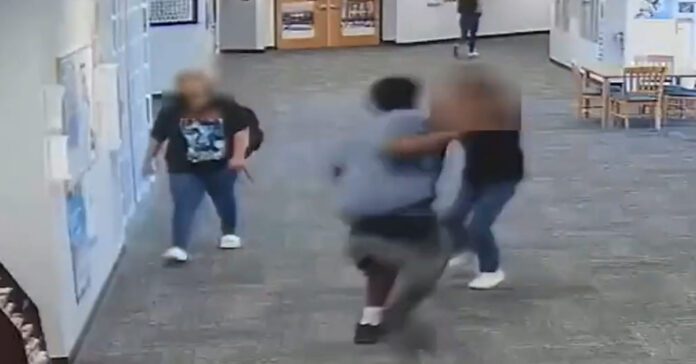 In a tragic incident, a student from Matanzas high school, Florida, attacks his class teacher from behind and continuously pounds her to the floor for taking his video game. The video is now going viral on social media.
According to River City Post, a 17 year old boy from Matanzas high school is arrested for attacking his class teacher for taking away his Nintendo Switch (Video game) from him during the class hours.
The Flager County Sheriff's Office has released the entire video of attack. In this video, a boy nearly 6 feet 6 inches was seen running up to the teacher from behind and pushed her to the floor. Later he started punching the teacher severely with his both fists.
The people around the scene tried to pull the accused away from her, but he didn't stop attacking her. It took several school employees to pull the student away from the woman. The arrival deputies found the teacher unconscious and injured. She was taken immediately to the nearest hospital for better treatment.
According to police statements, the student said that he was upset for taking away his video game during the class.
Florida: Matanzas High school student attacks teacher
High School Student eliminates his female teacher and Ground and Pounds her unconscious body after she took away his Nintendo Switch… pic.twitter.com/QbjpxZS3xP

— Fight Haven (@FightHaven) February 24, 2023
ALSO READ: Watch: Police constable collapses in gym, Dies of heart attack