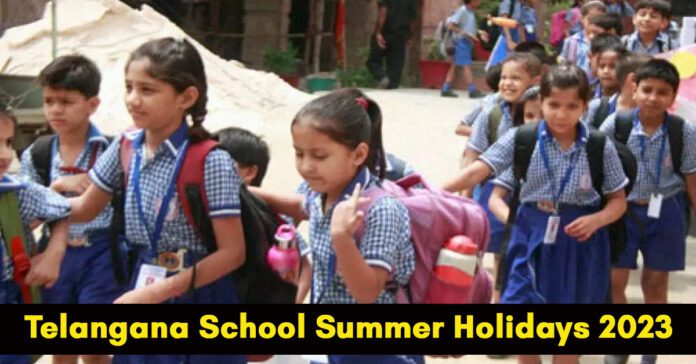 The Telangana government has announced summer holidays for schools. The holidays will begin from April 25. The summer vacation for school children will begin from April 25 and continue till June 11. The schools will re-open on June 12.

The changes were also made in the examinations of students from class 1st to 9th class. The government made some changes in dates of Summative Assessment (SA)-2 exams for 1 to 9th class.
As per the schedule, the SA-2 exams are  to be held from April 10, now it is starting from April 12. Tenth class public examinations will be conducted from April 3 to 13.  The students from class 1 to class 5th will be held from April 12 to 17 and for students of class 6 to class 9 from April 20.
The government has issued orders run half-day schools from the second week of March.  The Education Department has issued an order giving summer vacation to the students for 48 days.
ALSO READ: Hyderabad EPrix: Formula E racing starts at 3PM today, Traffic advisory issued