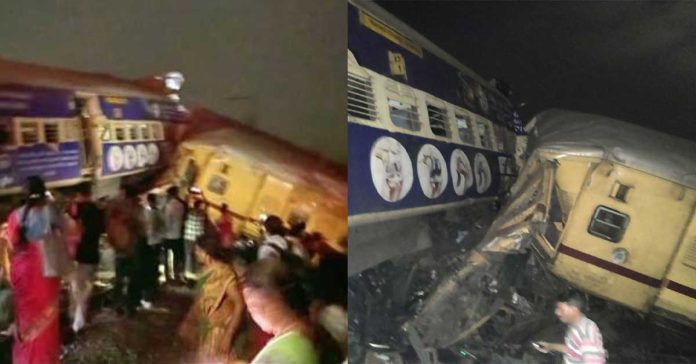 In a tragic train accident, nearly 11 dead and 50 passengers were injured as two trains collided near Vizianagaram, Andhra Pradesh.
According to South Coast Railway zone officials, the incident happened around 7 p.m. on Sunday. When the Palasa passenger train hit the Rayagada passenger train.
Four coaches of the Visakhapatnam-Palasa passenger train derailed after it rammed into the Visakhapatnam-Rayagada passenger train near Kantakapalli junction.
The injured were shifted to hospitals in Visakhapatnam and Vizianagaram. However, according to the police, the death toll on Monday morning rose to 13.
Andhra Pradesh Train Accident
Andhra Pradesh | A passenger train which was going to Rayagada from Visakhapatnam derailed in Vizianagaram district. More details awaited: Divisional Railway Manager

(Pictures taken by locals shared with ANI) pic.twitter.com/ZcynNnoJye

— ANI (@ANI) October 29, 2023
ALSO READ: What is Kavach in Railways? How does it prevent train accidents