Safoora Zargar, a pregnant Jamia Millia University student was granted bail today by the High Court after the government did not oppose it on "humanitarian grounds". She was arrested under an anti-terror law in a case related to the Delhi violence, in April.
Safoora Zargar was arrested under the Unlawful Activities (Prevention) Act over the riots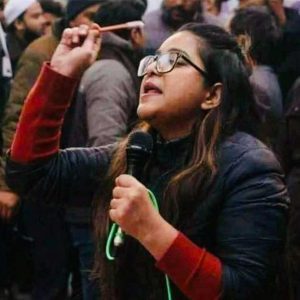 that broke out in February during protests against the Citizenship Amendment Act.
The Delhi High Court directed Safoora Zargar to not get involved in activities that may hamper the investigation. She also cannot leave Delhi without permission.
Ms Zargar has to stay in touch with an Investigating Officer on the phone at least once in 15 days and also furnish a personal bond of Rs10,000.
The student of M.Phil. at Jamia university is 23 weeks pregnant. Solicitor General Tushar Mehta did not oppose her bail on humanitarian grounds.
ALSO READ: CAA : Six men detained for raising controversial slogans