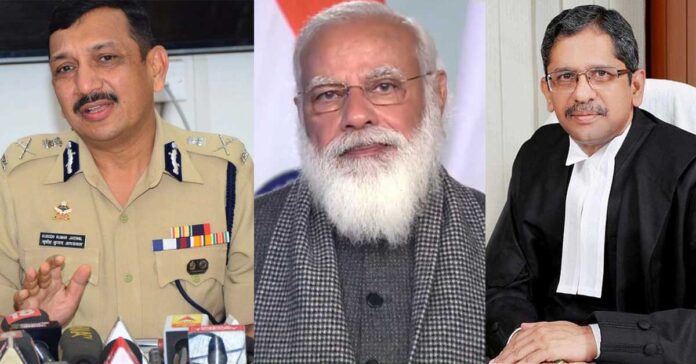 Prime Minister Narendra Modi doesn't know the Supreme Court Rule which states that any IPS officer with less than six months of service before retirement should not be considered for the post of the Police Chief or is it a drama as always?
It is alleged that the two choices were made deliberately, so that at the end the right choice of theirs would be selected for the post. Political games are common in BJP's history, hence this could be a drama of sorts.
Let's be logical…
Logical thinking plays a vital role here. How can a person who has less than six months of service before retirement take charge for next two years? Even a lay man can answer this.
Narendra Modi, the Prime Minister of India is the part of the panel which chooses the Chief of the Central Bureau of Investigation(CBI). Modi led government's top choices for the post of the Chief of CBI – Rakesh Asthana and Y.C. Modi.
It is said that both of them were ruled out due to the intervention of N.V. Ramana, the Chief Justice of India. Apparently, he invoked a Supreme Court rule in the selection of the CBI Chief post.
ALSO READ: Justice NV Ramana takes Oath as the New Chief Justice
However, the rule was used several times to rule out the names of Director Generals of Police (DGP's). But this is the first time that the rule is invoked for the appointment of the CBI chief.
CJI N.V. Ramana invoked the SC rule and Congress leader Adhir Ranjan Chowdhury supported him. Finally, Subodh Jaiswal became the Chief of CBI.
ALSO READ: Subodh Kumar Jaiswal, IPS appointed New CBI Director
In the BJP led government everyone knows that no one can disobey the words of the authoritarian attitude of the head of the government.
Though the world feels that the Chief Justice has prominent powers in the administration, it can be ruled out in India.
Can any one move an inch disobeying this Powerful Prime Minister is the million dollar question!
ALSO READ: Delhi Police Raids Twitter India Offices Amid 'Manipulated Media' Tag Row