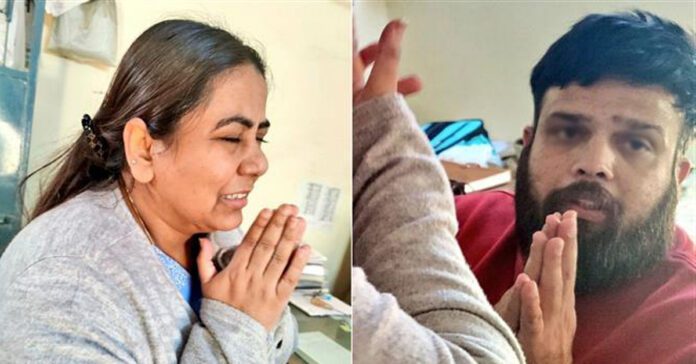 A couple Manish Khattar and his wife Kamaljeet Kaur based in Gurugrm were arrested for allegedly assaulting and torturing their minor domestic worker last week. They had employed the girl from Jharkhand five months ago to take care of their daughter.
However, the girl was rescued by the police on February 7, based on the complaint of  Pinky Mallik, the in-charge of the local Sakhi centre. Sakhi centres are set up by the Ministry of Women and Child Development, to support minor girls who are victims of violence.
When the news broke that the girl had several injuries were found on her hands, feet and mouth and was sexually assaulted.  The couple were sacked from their jobs.  Moreover, the complaint claimed that the couple did not allow the domestic worker to sleep at night and did not give her food.
Consequently, Manish Khattar who was employed with the Max Life Insurance company, was terminated from his services on Thursday.
The company said, "Max Life believes in upholding high levels of ethical and moral conduct at all times." "We have severed the employment of the individual with immediate effect."
Kamaljeet Kaur worked, at Media Mantra, a public relations company. The company expressed shock when they learned about the allegation and terminated her with immediate effect.
We are shocked to learn about the human rights and child abuse allegations against Kamaljeet Kaur. As an organization, we respect the Indian legal system and are strictly against any form of human rights abuse. The company has terminated her services with immediate effect.

— Media Mantra (@mediamantrapr) February 8, 2023
ALSO READ: Viral video: Noida woman drags domestic help out of the elevator