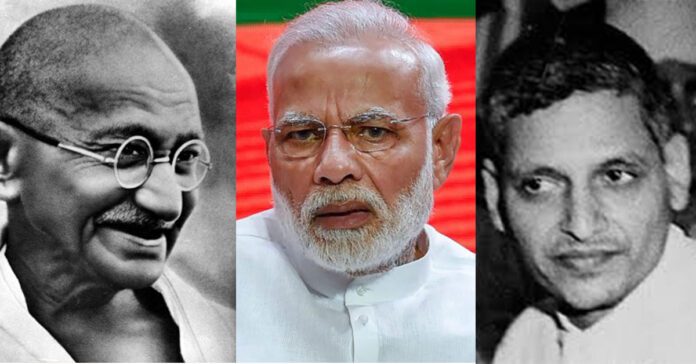 The meaning of the word 'Anti National' means – the person who is opposed to national interests or nationalism.
Unfortunately, the term anti-national has been changed in the private and public political life in India. Many terms like (in)tolerance, secularism, freedom have achieved a status of meaning entirely different from their original ones.
Similarly, the term anti-national has also attained an unknown new meaning for the apologetics of nationalism in the present day.
The word anti-national has become the buzzword now in the Indian political vocabulary. It's more or less started with the killing of a rationalist, M.M. Kalburgi on August 30, 2015.
So what does the buzz word really mean?
When we tried to ask few people, a member of the ABVP, said that the word 'anti-national' according to her was "Anyone who breaks Hindu traditions that make the foundation of this country is Anti-National".
Few instances through which the word anti-national gained prominence as a reaction against:
– Bollywood Actor Aamir Khan and his wife spoke about India being an (in)tolerant nation in November 2015.
– Celebration of the killing of a Muslim man for allegedly eating beef.
– The students' movement was labelled Anti-National after the suicide of Rohith Vemula,  (a student from a minority community who  being systematically ostracized by dominant caste peers and university administration).
– Sedition charges were filed against the students of Jawaharlal Nehru University (JNU) over a doctored video.
– Not to forget the CAA/NRC and the farmers' protests.
The sad irony here is that they just want to shut down the views contrary to them. Majority of the youngsters and first time voters are brainwashed in such a way that they really do not know the real meaning of an 'anti- national. They blindly believe in their favorites and their definitions.
The buzz word was systematically pushed into the lives of the people so the views contrary to those in power so that there is no room left for the exercise of the freedom of speech and expression. People are terrorized from speaking freely.
These so called Nationals stoop down to the level of character assassination of the people who speak for the betterment of the nation, which is discouraging people to stop talking against them.
Now the burning question in the present context: who has the right to label anyone as an Anti-National?
Let's conclude by saying that anyone who undermines a citizen's right to ask questions is the real anti-national.
Anyone who abuses their power or office to exploit the rights guaranteed to a citizen is grossly the real anti-national.
ALSO READ: Say Jai Shri Ram, forced by the killers of muslim man in NCR