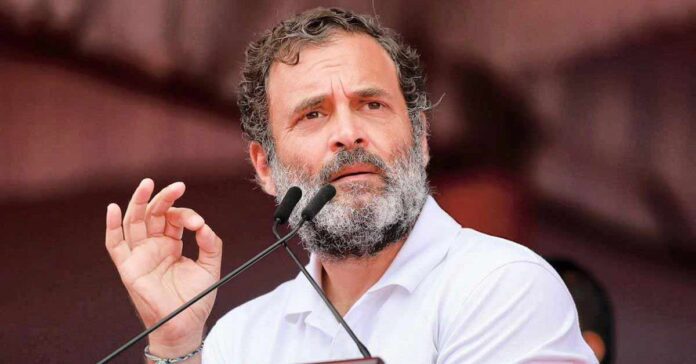 Congress MP Rahul Gandhi has been criticized for speaking about India in the UK. He is called an anti-national by the BJP and now they demands an apology from Rahul Gandhi.
Congress leader Rahul Gandhi reached the parliament budget session on Friday. But the parliament session was disrupted repeatedly by both the opposition parties. They were reluctant to move from their stand.
BJP targeted Rahul Gandhi and demands an apology for his remarks in UK. Recently, Rahul Gandhi, in a lecture at Cambridge University in London had said, "Everybody knows and it's been in the news a lot that Indian democracy is under pressure and under attack. I am an Opposition leader in India, we are navigating that (Opposition) space."
Earlier in the day, BJP National President JP Nadda  attacked Rahul Gandhi over his remarks in the UK. He said that Rahul Gandhi became a permanent part of the "anti-nationalist toolkit.
While speaking to ANI, Nadda said,  "It's unfortunate that the Congress party is indulging in anti-national activities. After being repeatedly rejected by the nation, Rahul Gandhi has now become a permanent part of this anti-nationalist toolkit."
However, Rahul Gandhi refused to answer about the comments of Nadda. Moreover, the congress demanded a joint parliamentary committee probe into the Hindenburg Research against the Adani Group.
ALSO READ: BJP irked by Rahul Gandhi's claim on Pegasus, attack on democracy