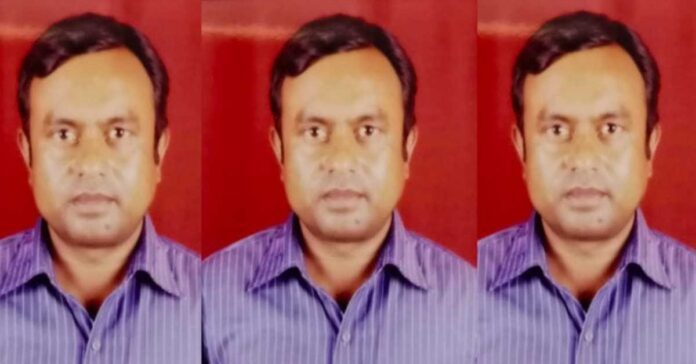 On Sunday, Mohammad Sabir received a call from his father Aftab Alam, who strangely did not say a word. For the next 40 minutes, he heard the events that would lead up to his father's death.
On Sunday, at around midnight, 20-year-old Mohammad Sabir was told by the police that they had found the lifeless body of his father, Aftab Alam, tied to the side of his own car.
Sabir wasn't entirely surprised to hear this, as he had sensed that something was wrong when he received an unusual call from his father. Surprisingly, his father didn't utter a word after he picked up the phone. Sabir heard "drunk" men on the other end of the phone asking his father if he would like to drink.  Alam said 'no', Sabir heard.
The men then asked him his name, according to Sabir. By then, having sensed that something was wrong, he began recording the call. We can hear in the audio clip that one of the men can be heard saying, "Jai Shri Ram bol, bol Jai Shri Ram".
Off late this chant has become the rallying cry of violent Hindutva action and has preceded several lynchings.
Sabir didn't hear any conversation after that, but 11 minutes later, at the 19:41 minute mark, one of the men can be heard saying, "Saans ruk gayi." 'He has stopped breathing.'
Sabir said that his father had gone to drop one of his old clients at Bulandshahr yesterday at around 3 pm. He made the drop at around 7 pm and left for home. On the way he called Sabir and asked him to recharge his Fast Tag. Sabir did that at around 7:30 pm and then after a while he got a call again, which was supposedly from near a toll booth. He had probably sensed that some men he had come across were not the right sort of people, so he called Sabir to convey something and possibly put the mobile phone in his pocket.
Sabir recorded the call for the next 40 minutes, till his father's phone apparently switched off. He immediately went to the nearest police station, Mayur Vihar Phase I, and asked for help.Sub-inspector Sanjay helped Sabir when he informed him about the matter. He immediately started tracking my father's mobile phone and accessed the last location of the SIM card.
This 'last location' was near Badalpur police station, where the police found Aftab Alam's bruised, and lifeless body. He was taken to a nearby hospital.
Sabir broke down upon recalling the sight of his dead father. It was a clear case of mob lynching but the police only registered a robbery case.
Sabir's father, Aftab Alam's tongue area was badly bruised, ears were bleeding, and there was a big cut on his face.
An FIR was registered on the same night, charged the anonymous assaulters under sections 394 (voluntarily causing hurt in committing robbery) 302 (punishment for murder) and 201 (causing disappearance of evidence of offence, or giving false information to screen offender).
Alam's last rites were performed at 5.30 pm on Monday.
ALSO READ:  Girl out to buy groceries in Ratlam , MP; Gang-raped by 3 men, drowned in pond