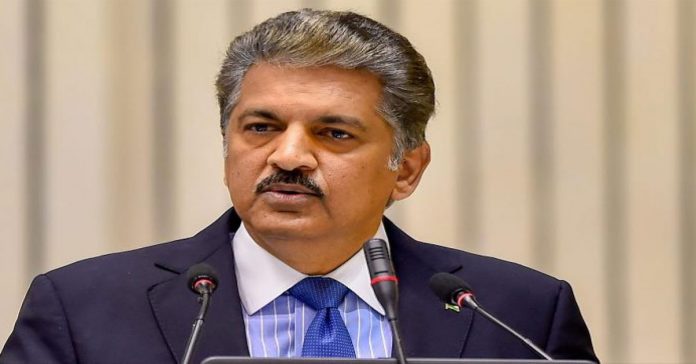 Anand Mahindra invests $1 mn in an Indian social media startup 'Hapramp' which uses block chain technology to address privacy, data security issues.
Anand Mahindra, Mahindra Group Chairman, shared that he finally found the startup which he had been looking to invest in for almost two years.
"Took 2 yrs, but I finally found the startup I was looking for! @Hapramp is indigenous, built by 5 young founders & brings together a best-in-class combination of creativity, technology & data protection.
Hapramp, a Gurugram-based block chain technology, was founded by five students Shubhendra Vikram, Pratyush Singh, Rajat Dangi and Mofid Ansari of the Indian Institute of Information Technology, Vadodra, in 2018.
They received $1 mn in funding from the tycoon who was looking to bet his money on an Indian social media company.
The seed funding will be used by Hapramp, to address problems such as privacy, data security and fair content monetization which came to haunt social media network giant Facebook in the Cambridge Analytical fiasco.
It was then in 2018 that Mahindra top boss had expressed his desire to invests in an indigenous social media startup which addresses these issues.
"Beginning to wonder if it's time to consider having our own social networking company that is very widely owned and professionally managed & willingly regulated. Any relevant Indian startups out there? If any young teams have such plans I'd like to see if I can assist with seed capital"
Mahindra tweeted,  Look out for @gosocial_app their social networking platform," on Wednesday.
Mahindra's announcement came just a few days of his endorsement of PM Modi's 'Atmanirbhar or self-reliant push'.
It was reported that Mahindra had tasked his then Chief Digital Officer Jaspreet Bindra to find an "Indian startup that values data protection".
ALSO READ: Getting growth back is not that difficult, PM Modi tells India Inc