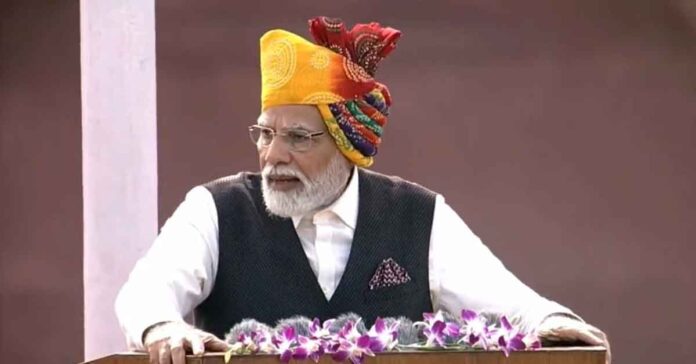 During the 77th Independence Day speech, PM Modi announced Vishwakarma Yojana. It is for the people who are engaged in traditional skills. He said the government is spending Rs.13,000 to Rs.15,000 crore for this scheme.
This scheme will help the livelihood opportunities for people in their traditional skills, including carpenters, masons, and goldsmiths. This is advantageous to people who are skilled and belong to the Other Backward Classes (OBC) category. This scheme will start on Vishwakarma Jayanti, which is coming on September 17.
Vishwakarma Yojana scheme
In this scheme, financial assistance will be given to the small workers and artisans of the country. They will also be given help from loans to training, and information about advanced techniques and skills. With the help of this scheme, small workers, artisans, and cultivators will get a chance to connect with MSMEs and learn more about them.
Under Vishwakarma Yojana, carpenters, tailors, basket weavers, barbers, goldsmiths, blacksmiths, potters, confectioners, cobblers, etc. will be given six days of free training and also establish employment. 
ALSO READ: 100 Lies of BJP: KTR releases a booklet and CD at Pragathi Bhavan