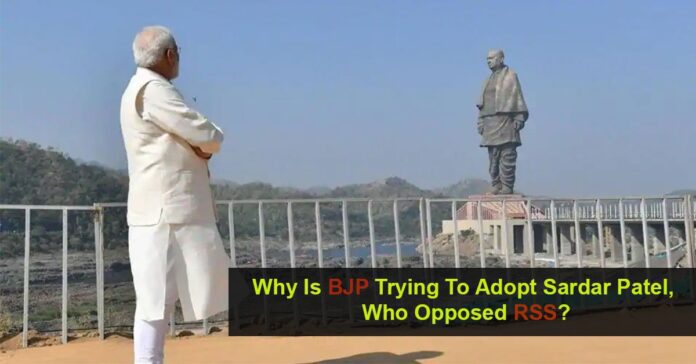 Remembering Sardar Patel, Sardar Patel a Life-Long Congressman, the Iron man of India on his death anniversary.
Sardar Patel is not just a "Man of Steel", but he has much more personality than that. He was a disciplined soldier of the Congress, probably much more disciplined than Jawaharlal Nehru because of the extraordinary sacrifice he made in 1946.
Sardar Patel was a stalwart of the Congress who was devoted to the ideology of the party. Patel is described as the stalwart of congress and also the "Iron Man of India".
Opposed RSS
Ever since they got into power in 2014, The Bharatiya Janata Party (BJP) is attempting to "adopt" Sardar Vallabhbhai Patel, but in reality, Mr. Sardar Patel strongly opposed the Rashtriya Swayamsevak Sangh (RSS), the ideological mentor of the BJP.
Sardar Patel in his letter to Shyama Prasad Mukherjee said that the activities of RSS were a clear threat to the existence of government and decided to ban RSS.
The ban was only lifted when RSS pleaded and pledged to renounce violence and secret activities, and profess loyalty to the constitution of India and it's national flag.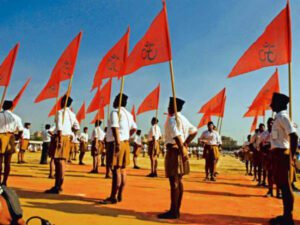 Why is Sardar Patel Picked by BJP?
Today, BJP has adopted Sardar patel and pays tributes to him because of two reasons:
1. It has no great freedom fighters of its own.
2. BJP needs the votes of the strong and powerful voting community of Patidars—the one that Sardar Vallabhai Patel belonged to.
Snatching leaders from Congress
All the great leaders like Mahatma Gandhi, Nehru, Patel, Bose, Azad and Singh belonged to Congress for a reason. Congress had several great leaders who respected each other despite their differences and who actually fought for Indian independence.
Whereas the Sangh Parivar on the other hand do not have worth nothing compared to stalwarts. The only thing common they found here was Sardar Patel's dream, of unifying the country by abrogating the Article 370.
Hence, they pretend to respect him and compromised and snatched Sardar Patel from Congress. However, the Bharatiya Janata Party (BJP) had claimed that it has successfully achieved its aim of fulfiling Sardar's dream.
Conspiring the History
The BJP IT cell does not understand that no matter how hard they conspire the original story of differences between Nehru and Patel, they are going to land on their rears. In fact, if they knew anything about history they would be rather embarrassed. In 1948, Sardar Patel categorically stated that "India is a secular country and it will be nothing else."
Patidar Community
BJP desperately wants to win back the support of Patidar community in Gujarat by using Sardar Vallabhai Patel. Hardik Patel, the arch rival of PM Modi, singlehandedly turned the entire Patidar community against BJP.
Hence, BJP tried every ways and means to adopt Sardar Patel. They have ignored the fact that he was the man who took the strongest steps to keep communal forces represented by BJP's mentors, the RSS and Hindu Mahasabha, under check.
Does BJP really respect Sardar Patel?
The answer to the above question is very simple. BJP cares or embraces those who are very much aligned to their hindutva ideology. They don't care or respect any leader or freedom fighter.
BJP just uses the great leaders from INC as they dont have their own any national political star who is recognized through out the length and breadth of the country. The only reason they ignore the history and accept Sardar Patel as their leader is because of the vote bank.
Anyways, it is sad state of affairs that they accuse others of vote bank politics while they blatantly indulge in it.
ALSO READ: BJP MP Pragya Thakur Shocks again: …because shudras don't understand