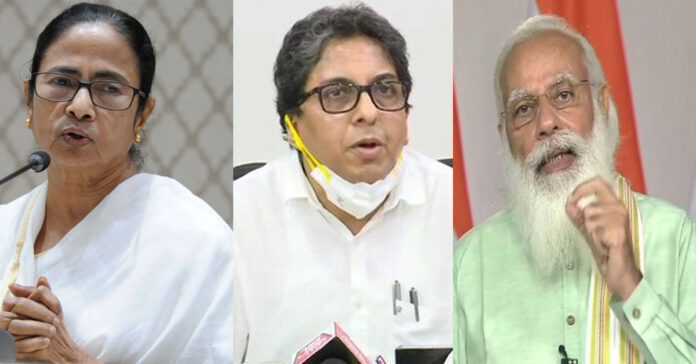 West Bengal: The Bengal Chief Secretary, Mr. Alapan Bhandopadhyay is issued a show-cause notice by the Centre. In addition to that he needs to give an explanation of his absence in the PM's meeting on cyclone Yaas in Bengal.
Alapan Bandhopadhyay, the officer is in the forefront in the rift between Prime Minister Modi and Mamata Banerjee. Moreover,  a show cause notice for skipping the meeting of Prime Minister on cyclone Yaas in Bengal is sent to him.
Mr. Bandhopadhyay retired yesterday as the Chief Secretary of West Bengal. Immediately he was appointed as the chief Adviser by Mamata Banerjee, the Centre refused to release him after they ordered his transfer on Friday.
Mamata Banerjee and her team intimated that they would be off the meeting with PM Modi. Mamata attended the meeting but left after a brief introduction with the Prime Minister. According to sources, one of the reasons for leaving the meeting was the presence of her former aide-turned BJP-MLA Suvendu Adhikari at the meeting.
Meanwhile, Mamata Banerjee asserted that she had other meeting scheduled for the day. Hence she left the meeting only with the Prime Minister's permission. However, the Centre accused her of being "ugly, disrespectful and arrogant manner" and insulting the PM.
Ms. Banerjee hit out at the Centre for not summoning Bengal's top bureaucrat to Delhi, without any reason.
ALSO READ: Bengal Chief Secretary Rejects Centre's Order To Move To Delhi: Sources