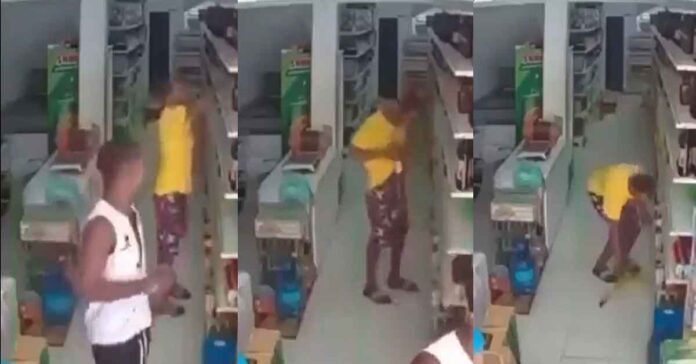 Netizens are cracking up after watching a viral video that is making rounds on social media. They are suggesting the brands of inner wear after watching the video.
In this video, two people come to steal alcohol from a store. One of them tries to hide the bottle in his innerwear. Unfortunately, the bottle slips from his innerwear and falls making a loud sound.
The man is scared and wants to run away from there. He slips and falls. He looks to be hurt too.
However, the place and name of the store are not referred to in the video. Meanwhile, netizens are suggesting the brands of innerwear and slippers to the man in the video.
अंडरवियर हमेशा #VIP की पहनें और चप्पलें #पैरागॉन की..!! 😝😬🤣 pic.twitter.com/ckiPlUKE93

— Hasna Zaroori Hai 🇮🇳 (@HasnaZarooriHai) July 24, 2023
ALSO READ: Netizens troll trending women's wear