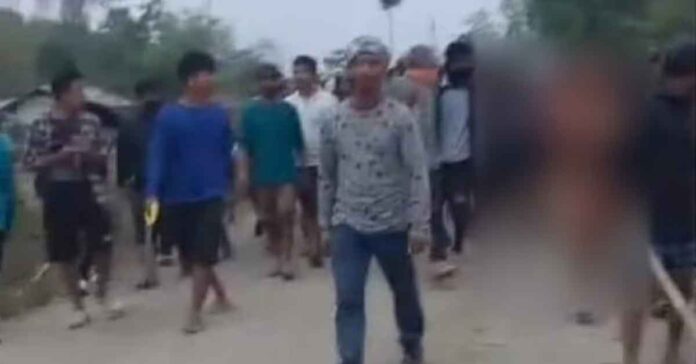 The video shows two women being paraded naked and later on gang raped by a mob in Manipur. Citizens of India should hang their heads in shame after watching the video which is viral now. In the viral video, the women are paraded naked by the mob and men can be seen touching the private parts of the women and torturing them. Later on, these women were brutally gang raped.
Every human being's blood would boil seeing the brutality of Manipur. The tribals in Manipur have been facing such brutality for two months but the BJP government at the center and the the state are just dead governments. All those who talk about 'double engine sarkar' and its benefits might be sleeping covered with the sheet of shamelessness. Furthermore, BJP women politicians and ministers are not uttering a word on this barbaric incident.
The Narendra Modi-led BJP government boasts about a New India. Society has rotten to such an extent now that it is unsafe for any woman in the country.
Shockingly, the Prime Minister of India did not utter a word on this incident yet but is busy meeting the newly elected leaders inducted into his party.
The incident brings to light the misfortune of this country, where the culture and tradition of the country treat daughters as goddesses. On the contrary, the daughters of India are now being barbarized.
ALSO READ: Manipur riots go on international media but not in Indian media, Why?