Three Iconic buildings in Delhi are proposed to be demolished for the Rs. 20,000 crore Central Vista Project. A new Parliament building and Modi mahal a new house for the Prime Minister and the Vice-President are proposed in their place.
Many Archeologists, Historians, Professors, Senior leaders and Intellectuals from across the globe are opposing the Central Vista project. They are demanding the stop the demolition of many buildings which depict the history and culture of India.
Three Iconic Buildings in Delhi
Three iconic buildings – The National Museum, The Indira Gandhi National Centre for the Arts (IGNCA), and The National Archives Annex are proposed for demolition to make way for the Central vista Project. Importantly, these three buildings represent the history and culture of India.
The proposed buildings instead of these iconic buildings are: A new Parliament building, new residences(Modi mahal) for the Prime Minister and the Vice President.
Demolition of Other buildings 
The other buildings proposed to be demolished are :Shastri Bhavan, Krishi Bhavan, Vidya Bhavan. Vice President's residence. Jawahar Bhavan, Nirman Bhavan, Udyog Bhavan, Raksha Bhavan. Above all, the total area to be demolished is 4,58,820 square meters.
The National Museum
The National Museum consists thousands of irreplaceable artifacts. Rare idols, original sculptures, priceless coins, paintings and jewelry are there in the Museum. These artifacts depict the connections of several political and cultural history of our country.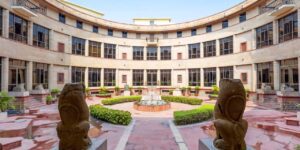 Artifacts
The famous dancing girl of Harappa, Nataraja in Chola bronze, relics of Buddha, Ganjifa cards,
Tanjore paintings and wood carved doors are there in the national Museum. However, these artifacts will be shifted to North or South block.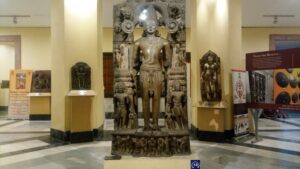 The Annex
Fortunately, there is a proposal to keep the main building of the National Archives intact. The Annex building will be totally demolished. A new building will come up in its  place.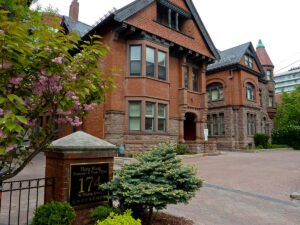 The archival records in this building include 45 lakh files. There are 25,000 rare manuscripts. More than 1 lakh maps and 1.3 lakh Mughal documents are there. There is a great concern regarding the transferring of documents, since they may be mishandled.
The Indira Gandhi National Centre for Arts
The Indira Gandhi National Centre for Arts has an extravagant collection of pieces of heritage. The impressive library has many manuscripts.
However, the plan is to shift all the artifacts to Janpath Hotel temporarily. This hotel is renovated for this purpose. It is known that lots of money is spent on this.
Basically, the upsurge in the Corona cases calls for diverting the resources to combat the pandemic. Unfortunately, the attitude of the government does not seem to be help the people.
ALSO READ: Congress Toolkit Controversy, Says BJP, Fake Document Says Congress