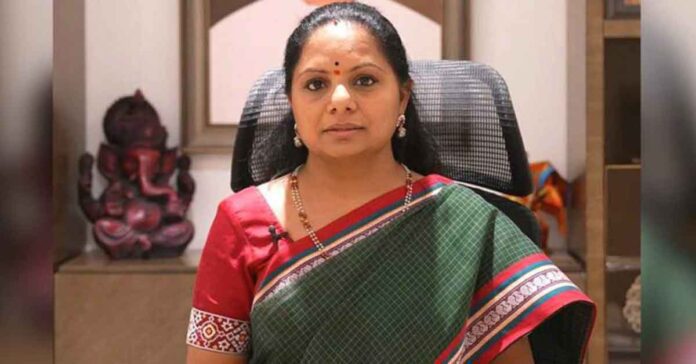 ED issued a fresh notice to Kavitha regarding the Delhi Liquor policy case after three people turned approver. Reportedly, Ms. Kavitha was summoned to the ED Delhi office for questioning on Friday.
According to the News meter, ED issued this notice to Kavitha after three people turned approvers. YSRCP MP Magunta Srinivasulu Reddy, his son Raghava, and former Aurobindo Group Director P Sarath Chandra Reddy turned approvers in the Delhi Liquor Policy case.
This is not the first time Kavitha has been called by the ED in this case. She had taken the matter to the Supreme Court as well. But not get relief from the apex judicial body either.
Telangana CM K Chandrashekar Rao's daughter BRS MLA K Kavitha has been summoned by ED to join the investigation tomorrow in connection with the Delhi Excise policy case. More than one dozen persons are also summoned who were involved in carrying out cash transactions in the scam:…

— ANI (@ANI) September 14, 2023
ALSO READ: Delhi Liquor Scam: KCR daughter Kavitha name appears in ED reports