On Monday, the management of Mumbai-based IRB Infrastructure Developers Limited issued a 1000-crore defamation notice against BJP MLA M Raghunandan Rao.
The notice was issued due to his allegations that the company engaged in corruption in order to win a 30-year contract to collect tolls on the Outer Ring Road (ORR). Also for claims that it was involved in the murder of an RTI activist.
According to news reports, the company asked Raghunandan Rao to pay Rs 1000 crore in damages for creating a loss of reputation and goodwill due to his false and ex-facie defamatory statements.
The company also asked Raghunandan Rao to withdraw his derogatory remarks and publicly apologised to it and its officials.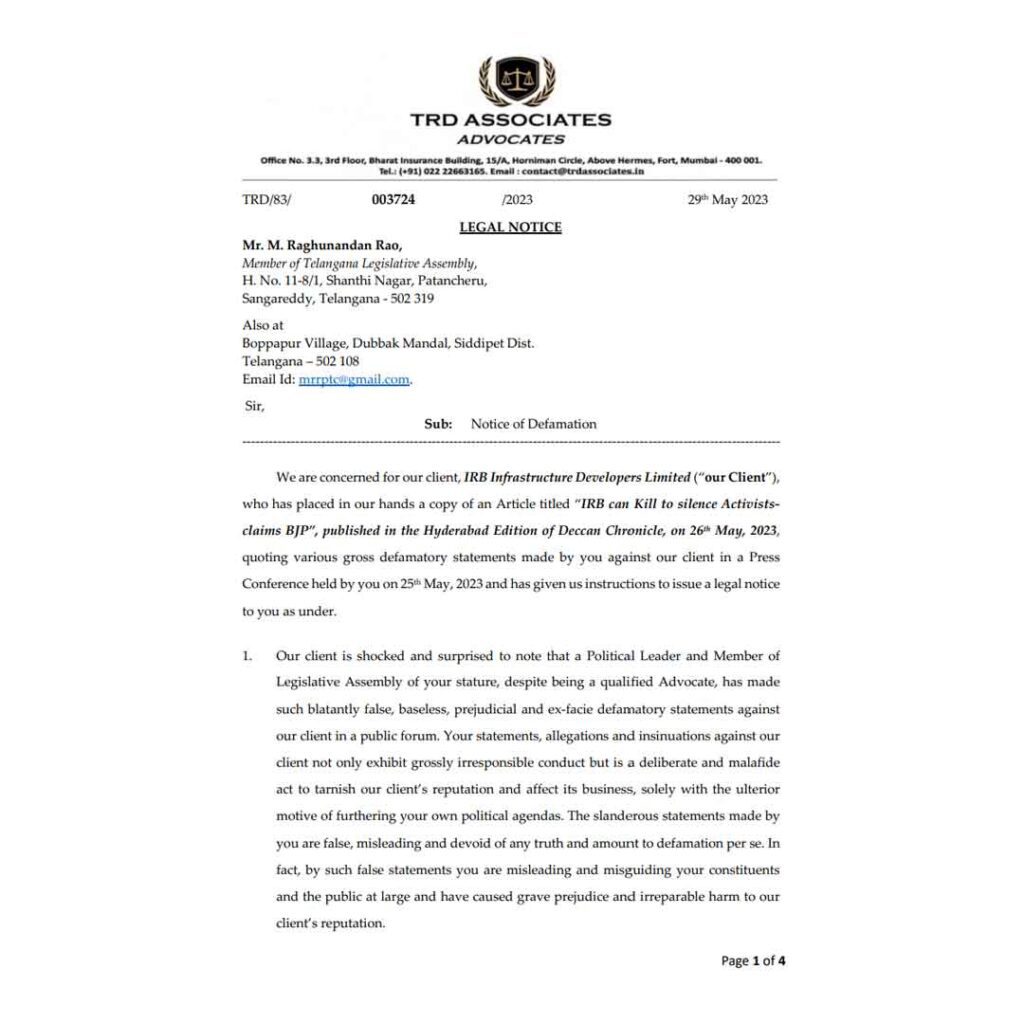 BJP MLA M Raghunandan Rao defamation:
IRB Infrastructure Developers Limited has asked #RaghunandanRao to withdraw derogatory remarks made by him publicly and issue a public apology to it and its officials.#ORRlease#Hyderabadhttps://t.co/I52Pq6pCbx

— Telangana Today (@TelanganaToday) May 29, 2023
ALSO READ: KTR issued defamation notice Bandi Sanjay and Revanth Reddy