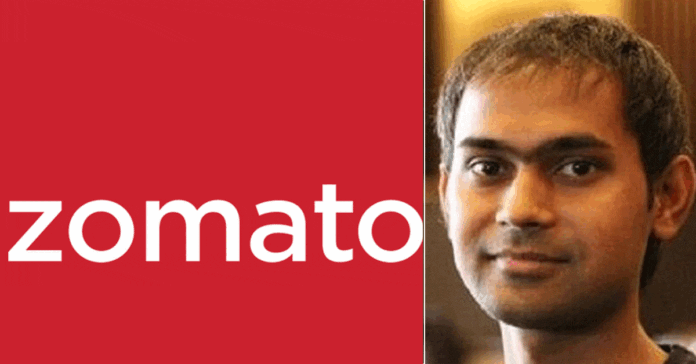 Gunjan Patidar, co-founder and chief technical officer (CTO) of food delivery platform Zomato, resigned on Monday. However, he did not state any reasons for his decision to resign.
Patidar were one of Zomato's first staff members. He was responsible for the company's core technology systems, according to a company statement.
Over the last ten years, he has also developed a terrific technical management team capable of taking on the leadership role of going to lead the tech function in the future. His contribution to the development of Zomato has been immensely valuable, the company stated.
Mohit Gupta, another co-founder of the company, resigned in November last year.
Gupta, who joined Zomato four and a half years ago, was promoted to co-founder in 2020 after serving as CEO of the company's food delivery service.
The year before, Zomato saw some high-level departures. Including Rahul Ganjoo, the former head of new initiatives, and Siddharth Jhawar, the former vice-president and head of Intercity. As well as co-founder Gaurav Gupta.
Zomato Co-founder resigns
Zomato co-founder and Chief Technology Officer Gunjan Patidar resigns, Business standard.
Zomato Co-founder and Chief Technology Officer Gunjan Patidar resigns.#zomato #GunjanPatidar #FoodDeliveryhttps://t.co/rPrJk4UMur

— Business Standard (@bsindia) January 2, 2023
ALSO READ: Businessman commits suicide, BJP MLA and 5 others named in death note