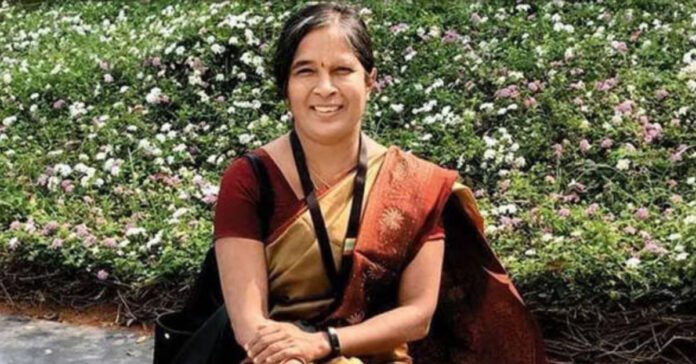 Radha Vembu Co-founder of Zoho Corporation, is the third richest Indian woman, according to the Forbes India Rich List. Also, the richest self-made woman in India, a spot previously held by the likes of Kiran Mazumdar-Shaw and Falguni Nayar.
Radha Vembu was born in 1972. She is based in Chennai, Tamil Nadu. She completed her schooling at the National Higher Secondary School in Chennai. Radha graduated from the esteemed Indian Institute of Technology (IIT) with a degree in industrial management.
Radha Vembu's position in the company
Vembu and her brothers, Sridhar Vembu and Sekar Vembu, launched 'AdvenNet' in 1996. AdvenNet currently known as Zoho Corp. Zoho, introduced a remote work tool set in 2020 to assist organisations in transitioning to work-from-home.
According to reports, the company has over 6 crore users and is present in nine countries around the world. Zoho, which is also known for its cloud-based business software, is currently beta testing a WhatsApp rival called "Arattai," which means chat in Tamil.
Radha Vembu, Zoho's product manager for mail service, heads a team of about 250 people. She is also the director of the Corpus Foundation. The MNC's headquarters is located in Austin, Texas.
Radha Vembu is also the director of an agricultural NGO, Janaki Hi-Tech Agro Pvt Ltd, and a real estate enterprise, Highland Valley Corporation Pvt Ltd.
Radha Vembu Net worth
According to Forbes, Radha's net worth is Rs.129 thousand crores as of April 2022. The majority of her fortune is derived from her ownership of Zoho. With a total net worth of Rs.285 thousand crores, the Vembu siblings are ranked 55th on the Forbes India Rich List 2021.
ALSO READ: PM Modi's role in Adani's rise and fall