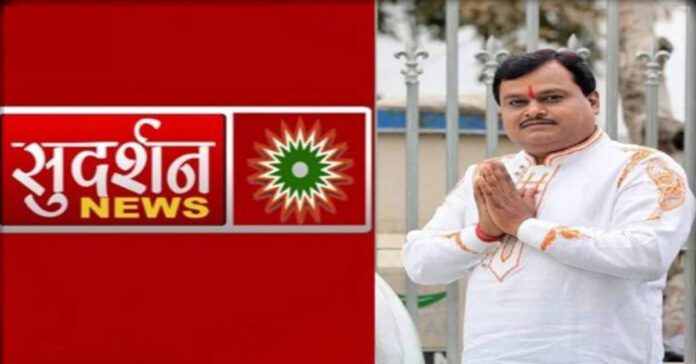 A day before the hearing in the Supreme Court regarding the 'UPSC Jihad' case aired in the Sudarshan News, the Centre has finally submitted an affidavit clearing its position on the controversial series of the shows in this channel. The Centre has done nothing more than caution the channel.
It is reported that the Information and Broadcasting Ministry on Wednesday (19 November) has given permission to Suresh Chavhanke led Sudarshan News to air the remaining episode of its 'UPSC Jihad' series. They have suggested to make suitable modifications and moderations.
The I&B Ministry stated that, "The Ministry finds that they are not in good taste, offensive and has a likelihood of promoting communal attitudes". The ministry has found that the "tone and tenor" of the episodes, aired till now indicate that the channel had "breached the Programmer Code".
After giving the order, the Ministry noted that all the facts and circumstances of the matter and the fundamental rights of the broadcaster, it has decided to caution Sudarshan News to be more careful in the future.
The Ministry also stated that Sudarshan News needs to review their content before it broadcasts the remaining episodes of the series without violating the program code.
Sudarshan News suffered a severe backlash from certain sections after it announced its show 'UPSC Jihad', wherein among other things, it alleged that Zakat Foundation which gives UPSC coaching to Muslim aspirants, is funded by anti-India organizations.
A legal battle ensued and the Supreme Court stayed the airing of the remaining episodes. Hearing in the matter will continue today.
In addition to this, the ministry has directed the channel to review the content of the future episodes of the Bindas Bol series on 'UPSC Jihad', and this is to be "suitably moderated and modified" to ensure no violations of the Programme Code, including
offending against good taste and decency

attacking a religion or community with content which promotes communal attitudes

containing defamatory, falsehoods, suggestive innuendos

incites violence or promotes anti-national attitudes

maligns or slanders a group

slanders a religious group
ALSO READ: A UPSC aspirant poses as cop, to make money, arrested