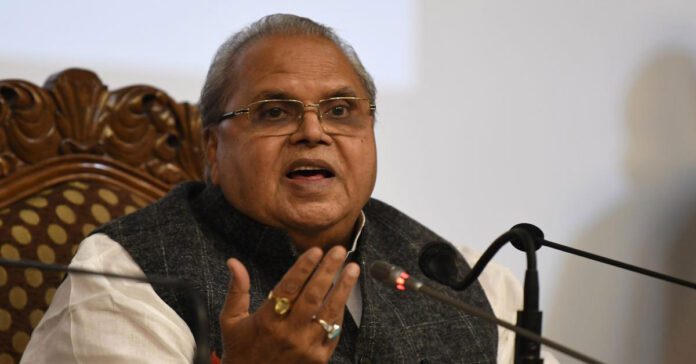 Governor Satyapal was interviewed by Karan Thapar and when asked about removing Article 370. Malik stated that based on his meetings with the Prime Minister, Malik views him as an "ill-informed person" on Jammu and Kashmir.
Governor Satyapal claims that the Prime Minister knows very little about Kashmir and its true difficulties. He added that he once offered him a 20-page memo about Kashmir but the PM ignored it, but Amit Shah did and continues to do so. He also stated that the administration seemed uninterested in his many impressions of remedies to Kashmir's problems.
Reiterating that Delhi is to blame for half of Kashmir's issues, he claims that he was neither consulted or notified about the suspension of Article 370 in Kashmir. "When Mehbooba (Mufti) came to see me, I assured her that abrogation is not a simple thing to say; it would first go to parliament." "I received a call from the Home Minister on the night of August 4 that I would be receiving a letter that the committee needed to clear," he added, adding that Malik took no offence despite being the incumbent governor of a state with a dissolved Assembly.
Governor Satyapal Interview
In his interview, he said, "All systems are taken for granted in Delhi." It is their administration."
He also slammed the government's move to make Jammu and Kashmir a Union territory. "They did it out of an unrealistic fear that the police would revolt, and that by making it a UT, the police would come under direct control of Delhi."
Reminding the BJP of its pledges, Malik stated that the government must restore Jammu and Kashmir's statehood status and hold free and fair elections. Something the area has historically been denied. Malik further stated that Modi had instructed him not to talk on Kashmir-related issues.
ALSO READ: India, not a safe place for Muslims under Modi government – SAC Report