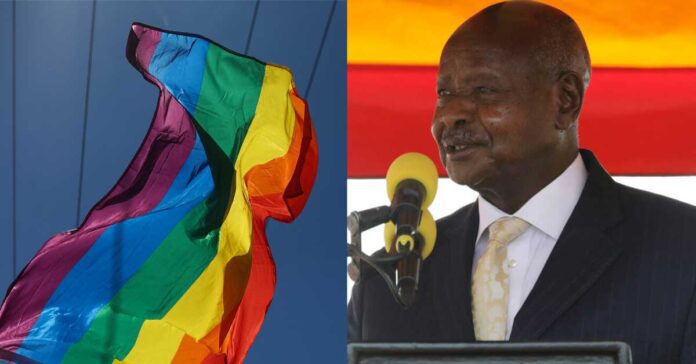 One of the strongest anti-LGBTQ law in the world—which carries the death sentence for "aggravated homosexuality"—was passed by Uganda President Yoweri Museveni. Uganda's President Yoweri Museveni signed anti-LGBTQ law where punishment could be death if not agreed.
This is not the first time that a country illegalised LGBTQ+. On the other hand, there are many counties who has legalised LGBTQ+. The Netherlands is the first country to legalise gay marriage. Many people, including US President Joe Biden, reacted to this.
US President Joe Biden criticised the new anti-homosexuality law signed by Ugandan President Yoweri Museveni on Monday as a "tragic violation of universal human rights." Likewise, US Vice President Biden called for its urgent repeal.
No one, according to the US president, should have to endure violence or prejudice or live in constant dread for their lives.
"The adoption of Uganda's Anti-Homosexuality Act is a terrible breach of fundamental human rights; it is unworthy of the Ugandan people and jeopardises hopes for the nation's vital economic development. I join the appeal for its quick repeal made by individuals worldwide, including those in Uganda. Nobody should ever have to endure violence or prejudice, or live in continual dread for their lives. It is incorrect," Biden declared in a public speech.
Are LGBTQ illegal in all countries?
Data from Wikipedia shows that countries like Nordic, Uruguay, Canada, Spain, the United Kingdom, and the United States are among the countries with the best LGBT rights according to the 2023 Equaldex Equality Index. According to the rating, the worst countries are Yemen, Brunei, Afghanistan, Somalia, Mauritania, Palestine, and Iran.
There are also punishments that fall into this category in a few countries. Few countries have imprisonment (years of imprisonment depending on the country),  as a punishment, while few countries like Saudi Arabia, Qatar, and UAE have the death penalty.
Consequences:
There are reports of violence's and discrimination on this people. Joe Biden himself said that ever since the Anti-Homosexuality Act was introduced. The reports of violence and discrimination targeting Ugandans who are or are perceived to be LGBTQI+ are increasing.
In a presidential photo, Museveni is shown at his desk signing the bill with a golden pen. The 78-year-old referred to homosexuality as a "deviation from normal" and encouraged legislators to defy "imperialist" pressure.
According to Busingye Kabumba, one of the petitioners, a local group called Human Rights Awareness and Promotion Forum. And 10 other people later filed a case against the statute with the constitutional court. Museveni had requested that some elements of the original measure enacted in March be modified. But in a conservative nation where anti-LGBTQ sentiments have hardened in recent years. In part thanks to propaganda by Western evangelical Christian organisations, his final acceptance was not viewed as being in doubt.
According to Firstpost every year, Uganda gets billions of dollars in foreign help; yet, as happened with a similar bill nine years ago. The country may potentially see negative reactions from donors and investors.
ALSO READ: Same-sex marriage not part of Indian culture or law, solicitor general tells Delhi High Court