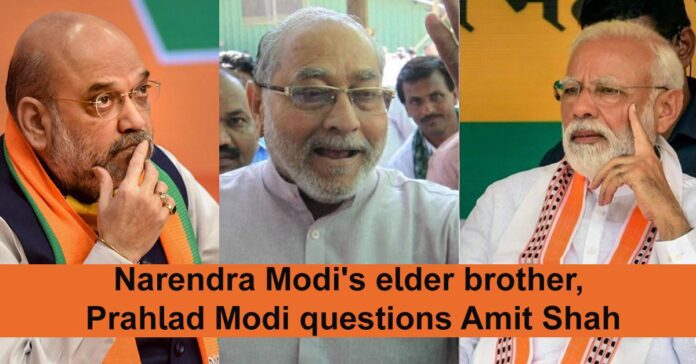 Narendra Modi's elder brother, Prahlad Modi questions, why Amit Shah's son Jai Shah has got the responsibility of the cricket board?
He further said there are no more days of free and fair elections in Gujarat's local body elections. Even if the elections are held, the results conspicuously lack the expected referendum. Nevertheless, the local body elections of Gujarat are considered to be very important in some ways this time.
Local body elections are to be held in two phases in Gujarat.  Local body elections will be held in two phases on 21 February and 28 February. On one hand, the Congress party has released the first list of its candidates, while the BJP is gearing up for the elections.
The required criteria for candidates was announced by the Gujarat BJP chief CR Patil recently . He said in his declaration that people above 60 years of age, relatives of leaders and those who have already completed three terms in the corporation, will not be given tickets this time.
This announcement of CR Patil, has stirred a wave of indifference among BJP workers and leaders in the state. PM Modi's elder brother Prahlad Modi also commented in this regard.
While speaking to the reporters, Prahlad Modi said that his daughter Sonal Modi wanted to contest from Ahmedabad's Bodakdev. But now with such criteria have been set, it is decided that she will not be able to contest elections, because she comes directly from PM Modi's family.
ALSO READ: Why Modi won't listen to India's farmers