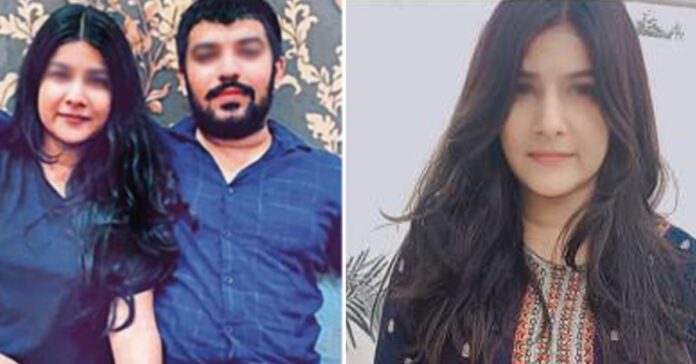 Nikki yadav murder case now took many twists and turns. The case which is similar to Aftab poonawala case is creating ripples now.
According to DCP Crime Branch Satish Kumar, Sahil Gehlot and Nikki Yadav already solemnized their marriage back in October 2020 at the Arya Samaj temple in Uttar Pradesh's Noida.
Moreover, he informed that she was actually his wife and not a live-in partner. The accused Sahil's family was reportedly unhappy with the marriage and wanted her gone. Sahil Gehlot's family and acquaintances were implicated in the murder plan.
Furthermore, the Crime Branch of the Delhi Police detained Sahil's father, Virendra Singh, brothers Anish and Naveen, and friends Lokesh and Amar on Friday. After they suspected that Sahil's family and friends were engaged in the murder. The five suspects have been placed on three-day police remand.
After his arrest on Tuesday, Sahil Gehlot was presented before a Delhi court and sent to five-day police remand. The DCP said, "The accused is being held on remand for five days. They recovered the wedding certificates of Sahil and Nikki during remand. The investigation has begun. Our several teams are striving to determine the path followed that night. In addition, we are examining CCTV material."
Kumar went on to say that on February 9, there was an altercation regarding his marriage, and Sahil took a mobile wire and strangled the victim. On February 9, the accused was getting married.
Sahil's family planned for him to marry another lady in December 2022, and Nikki was kept in the dark. According to the authorities, Sahil erased his communications from the phones of his cousin and a buddy who assisted him in concealing the body. According to police sources, Sahil "admitted" during questioning and disclosed where he had placed Nikki's remains.
Sahil Gehlot Interrogation
During the interrogation, Sahil claimed that,  Nikki was with him on the night of February 9, the accused went to meet Nikki at her residence and departed early in the morning. They visited several sites in Delhi and had a dispute regarding his marriage.
During this, he became enraged and strangled the victim with a mobile wire, the culprit then stored the victim's body in a refrigerator in a dhaba in Mitraon village before going to his nuptials. We are investigating deeply about this case," according to DCP Crime Branch. Sahil revealed that
Sahil was apprehended by authorities when a neighbour reported Nikki missing. Her family lives in Haryana's Jhajjar. Sahil's new bride is said to have returned to her parents' house. Praveen Yadav, Nikki's uncle, has requested that the case be tried in a hurry and urged Prime Minister Narendra Modi to punish the murderer.
ALSO READ: Nikki Yadav Murder: Sahil Gehlot killed his girlfriend, stuffed her in refrigerator