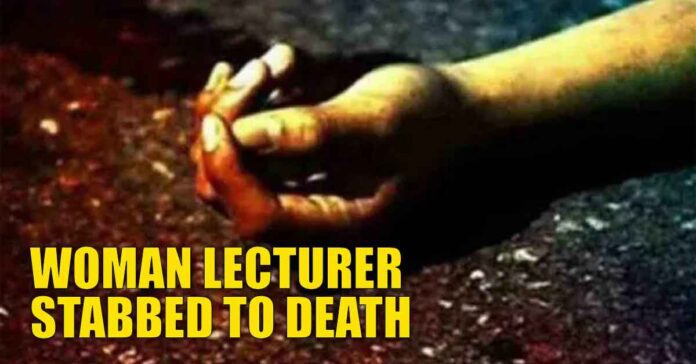 On Thursday, a 35-year-old woman lecturer was reportedly stabbed to death by an unidentified person near Madanapalle, Annamayya district, Andhra Pradesh.
As per the news reports, the deceased woman was identified as Ruksana who was working in a local degree college. Deputy Superintendent of Police Kesappa went to the scene after obtaining information from locals and shifted the body for post-mortem examination.
According to the Times of India, Ruksana was the first wife of Khadir Ahmed. After Ruksana remained childless, her husband married for the second time to Ayesha.
However, Ruksana has given birth to a daughter recently and her husband Khadir got close to her again.
Rukhsana's family members accuse Ayesha and her family members of the murder, as per the police report. A case has been filed, and an investigation is going on.
Madanapalle Woman murdered:
35-year-old woman lecturer stabbed to death in Madanapalle, Andhra Pradesh. Victim identified as Ruksana, first wife of Khadir Ahmed who had remarried due to her infertility. Suspicion arises that relatives of Khadir's second wife may be involved in…, Risk Map tweeted.
⚡️ 35-year-old woman lecturer stabbed to death in Madanapalle, Andhra Pradesh. Victim identified as Ruksana, first wife of Khadir Ahmed who had remarried due to her infertility. Suspicion arises that relatives of Khadir's second wife may be involved in… https://t.co/JgTuodMZnU pic.twitter.com/BfjAbM453o

— RiskMap (@riskmap_) August 3, 2023
ALSO READ: Haryana Violence: 4 Dead in Communal clashes in Nuh district