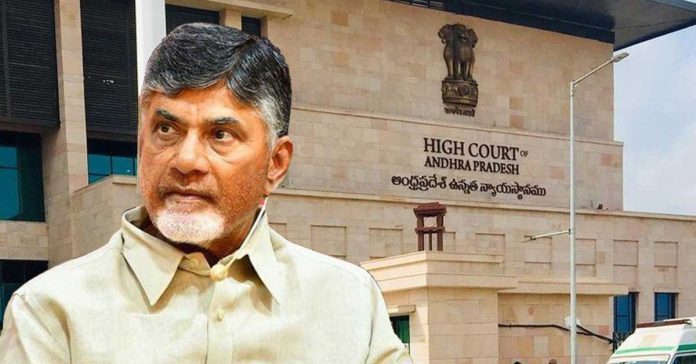 Andhra Pradesh high court granted interim bail to former CM and TDP chief Chandrababu Naidu in the Skill Development Scam case. The bail has been granted for four weeks on Tuesday.
High court granted interim bail for four weeks upto Nov 24 only due to health reasons. Chandrababu Naidu is ordered to surrender on November 24. The court will hear arguments on the main bail petition on November 10. Court asked Naidu not to participate in any other program except hospital. Court asks naidu to not talk on the phone, participate in media and political activities.
Naidu was arrested by the CID on September 9 in connection with the multi-crore skill development scam case.
The AP High Court has granted Interim bail to TDP Chief @ncbn in the alleged Skills Development Scam.

High Court granted interim bail for four weeks upto Nov 24 only due to health reasons. He is ordered to surrender on November 24.

The court will hear arguments on the main… pic.twitter.com/pTCG71iyUa

— NewsMeter (@NewsMeter_In) October 31, 2023
ALSO READ: Chandrababu Naidu writes to ACB court requesting foolproof security in prison