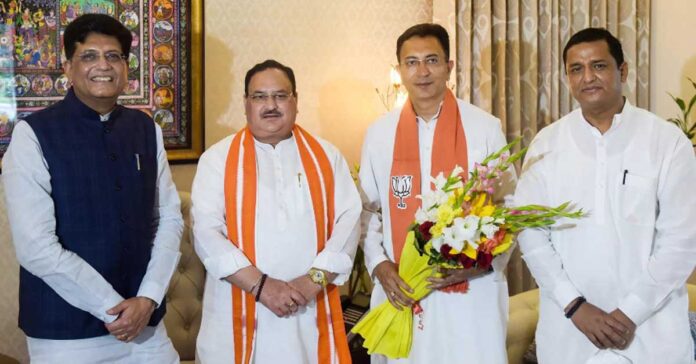 Former Union minister and youth leader Jitin Prasad, who has been angry with the Congress for a long time, now jitin prasada joins the BJP on Wednesday.
Jitin prasada, is a former Union Minister in the Congress-led government. He won the Lok-Sabha elections in 2004 and 2009 and lost the 2014 and 2019 elections.
He was among the 23 Congress leaders who wrote to Sonia Gandhi demanding sweeping changes in the party's functioning last year.
Jitin Prasada was an integral part of team Rahul Gandhi. Jitin Prasada was the in-charge of the party during the West Bengal elections. He hardly did his job and could not contribute to anything for poll management.
He did not do anything related to alliances, or campaigns. In fact, he said that he held series of meetings regarding the election strategy and an agency to run it. Eventually all his plans were shattered as the veterans in Bengal controlled everything.
The inside sources say that Jitin Prasada was increasingly unhappy with the state of affairs in Uttar Pradesh. He is particularly not happy with the affairs of Shahjahanpur, his home town. He is worried about the assembly polls which are due next year.
Maybe due to his failed performance during the West Bengal elections, he was hardly consulted for UP matters. Moreover, the in-charge for his district, Shahjahanpur was replaced without his knowledge.
Many prominent young leaders like Jyotiraditya Scindia, Assam Chief Minister Himanta Biswa Sarma, left the Congress to join the BJP.
ASLO READ: Twitter Vs Indian Govt: Twitter Pampered BJP but lost Interest now