NASA's James Webb Space Telescope (JWST) is an infrared space observatory. It was launched on Dec 25, 2021, from ESA's launch site at Kourou in French Guiana.
Cost of JWST
The cost of the James Webb Space Telescope is $10 billion. Apparently, it is NASA's largest and most powerful space science telescope. The Telescope will focus four main areas. Firstly, the first light in the universe, assembly of galaxies in the early universe, birth of stars and protoplanetary systems, and planets (including the origins of life.)
Functions of JWST
In addition to that JWST will probe the cosmos to uncover the history of the universe. Supposedly, it will give us the information right from the Big Bang to alien planet formation and beyond.
Moreover, It is one of NASA's Great Observatories. Huge space instruments that include the one similar to the Hubble space Telescope are used to find out the deeper insights into the cosmos.
First images
NASA has revealed new images from the James Webb Space Telescope on 12 July. These first full-color image from NASA's James Webb Space Telescope has been released. The images are of highest resolution ever taken of the Universe.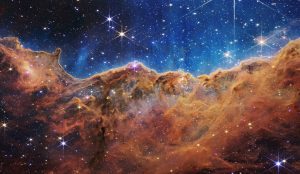 The JWS telescope will scientists study the formation of the universe's earliest galaxies. They also compare them with today's galaxies. Added to that it will also give us information about how our solar system developed. Moreover, if there is life on other planets.
Deeper details
With the help of JWST, NASA scientists revealed more details about the image of the Southern Ring Nebula. The images taken shows a planetary nebula, or a cloud of gas that encircles a dying star.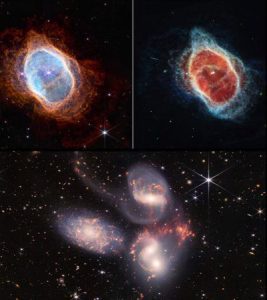 Furthermore, scientists claim that the images and data collected from the JWST will be ground breaking and will help in understanding the Universe better.
Comparing the images
NASA also revealed images taken by JWST and the Hubble Space Telescope and are doing a comparative study. The duration of the images taken is also very short.
For instance, the 2009 image taken by Hubble was captured over the span of several weeks and show the galaxies surrounded by several stars.
Meanwhile, the 2022 image taken by Webb was captured in less than one week and reveals hundreds of star formations never seen before because the telescope uses infrared technology, which reveals objects invisible to the human eye due to being surrounded by clouds, gas and dust.
ALSO READ: Journey of Abdul Kalam: From son of a boatsman to a rocket builder