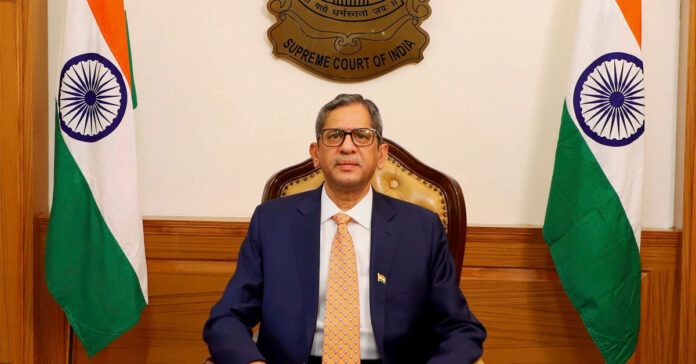 Chief Justice of India (CJI) N V  Ramana spoke at an event organized by the Supreme Court Bar Association to celebrate the 75 Independence Day.
Chief Justice N V Ramana expressed his unhappiness over the lack of debates in Parliament. He recalls that the earlier debates were 'very wise and constructive'.
Moreover, he urged the lawyers to contribute their knowledge, wisdom and experience to lawmaking.
Furthermore, the Chief Justice of India regretted that the parliamentary debates lacked quality. He said that since there is no clarity while enacting the statutes, this has led to the increase in litigation in courts.
He commented that the current situation of Parliamentary debates a 'sorry state of affairs'. CJI said that since the laws were made without a proper debate, there is no clarity in legislation.
He suggested the lawyers to involve themselves in public life so that Parliament can witness the same quality of debates as it did immediately after independence.
ALSO READ: Justice NV Ramana takes Oath as the New Chief Justice