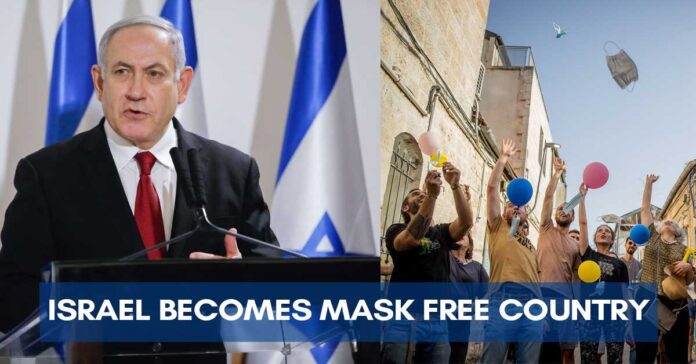 The people in Israel no longer need to wear mask. They can now move in the outdoors bare faced. The government took up massive COVID vaccination drive. However, it is the first country to emerge from Coronavirus.
The people over here are very thankful to the government of Israel. The government took up massive vaccination drive. The majority of the people are vaccinated. Around 81 percent of the people are vaccinated.
People above the age of 16 are vaccinated. The severity of the virus, hospitalizations and spread of virus has come down sharply.
However, the visit of tourists is still not allowed. Israelites who return from different countries need to isolate themselves for two weeks.
Prime Minister Benjamin Netanyahu said "We are leading the world right now when it comes to emerging from the coronavirus, but we have still not finished with the Coronavirus. It can return"
Fortunately, The students studying in the school are already back in their class. The students learnt through online classes. Henceforth, they returned to the Pre-pandemic schedules.
Teachers are instructed to maintain social distancing and well-ventilated class rooms. They need to be careful during the classes as well as the breaks. Extra-curricular activities and theatre is still a big no.
It is said that Israel is not only done with the vaccination but also is supplying vaccine to the Palestinians. 5.2 million Palestinians residing in the Gaza strip, controlled by the Islamist Hamas also received the vaccination.
ALSO READ: Medical experts said not to wear mask while exercising