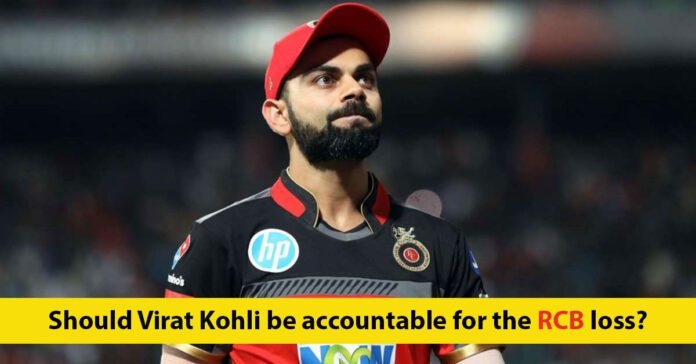 IPL 2020: It's been eight long years, but RCB hasn't won the title even once. RCB is one of the three teams which have never won the title and their performance was very depressing till now.
As Virat Kohli is the captain of RCB there was plenty of optimism. This season they looked balanced and had depth in both batting and bowling. Virat Kohli seemed to not have any other distractions as he was coming out fresh from 5-6 months of rest.
After 11 IPL games, Royal Challengers Bangalore reached the top two for a brief time. However, things started to decline suddenly.
But even this time Royal Challengers Bangalore failed again in their quest to get their first Indian Premier League title. The matches played by RCB were impressive initially but failed to do so in the last five matches. They qualified in the first matches with very less margins and lost their last five matches of the season. They were knocked out of the IPL 2020 after losing to Sunrisers Hyderabad by six wickets in the eliminator on Friday.
RCB have put the responsibility on Kohli to lead the side to the IPL title for the past 8 years, hence he needs to be accountable for the gains and losses. Unfortunately, Kohli hasn't been able to deliver the results for them. Even though RCB reached the finals in 2016, they have largely failed to continually deliver the desired results.
Kohli has received lots of criticism from the public and many other personalities including former India batsman and two-time IPL winning captain Gautam Gambhir.
As the captain is perceived to take the accountability, Kohli should be held accountable for the loss. This 32-year-old needs to be held accountable for the results.
Gautam Ghambir said that there should be a change in the captaincy, as eight years into the tournament [without a trophy], is a long time.
Captain is the one who has to be accountable as accountability should start from the top, not from the management nor the support staff. It is expected from the leader.
RCB could only manage 131 runs in 20 overs with only AB de Villiers able to get going as they batted first. RCB bowlers made it difficult for the SRH batsmen but ultimately failed to defend the target. Virat scored only 6 on Friday.
ALSO READ: Raina Breaks Silence After Exiting IPL; Unlikely to play for CSK again